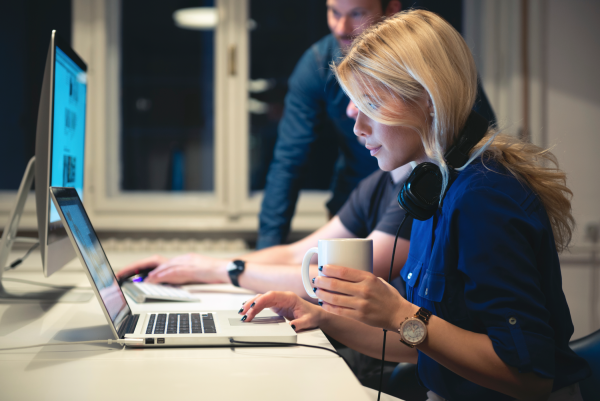 - August 20, 2018 /NewsNetwork/ —
Ajroni Enterprise, a new web design service in West Palm Beach Florida has noticed what they believe to be an expanding niche in their business area. It seems many of their competitors do not adhere to quality guidelines created by Google to keep businesses out of the danger zone of "Grey Hat" SEO practices that try to game the system by using unethical, or discouraged methods to artificially hike a site's quality score in order to gain better positions in the Search Engine Results Pages. (SERPs)
The most common trick used by unscrupulous web design companies is the use of keyword stuffing, sometimes known as keyword spamming to create multiple keyword hits in a single piece of content that is of limited interest to the searcher. A key trick used in the West Palm Beach area is listing every single city for miles around the local area in the content. This tempts Google to believe the site owner does indeed have operations that service these areas, and the website subsequently ranks higher when a local search is made from a cell phone or a computer located in any of these cities.
Ajroni's co-founder Lirim Ajroni notes "Google has tried very hard to make sure companies that can satisfy a search in the same area as a searcher get promoted in SERPs before big national concerns. But because the locations of almost every searcher are known, at least to the zip code level, there is no need to add screeds of location data to site content. If that happens, Google will index it, note the intent to imply the business has multiple locations, and eventually add a quality penalty that may kill organic traffic overnight."
Ajroni Enterprise advises companies looking for reliable web service partners to check the web sites of their prospective development partners for unnatural mentions of place names. Ajroni adds " If content with place names doesn't read like you'd say it to a friend, it's likely being keyword stuffed and the client's site is likely to suffer the same development fate. It's a local SEO tactic that works after all, right up until it doesn't and the client receives their very first Google Slap and the zero traffic that comes with it."
For more information on totally white hat web design services visit http://ajroni.com and book a no obligation consultation today.
Release ID: 394593