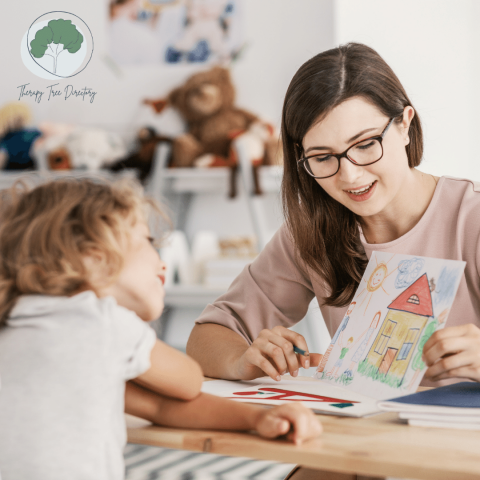 - January 8, 2021 /PressCable/ —
Founders of a newly launched therapy directory believed finding a trusted, local speech therapist was too difficult. The Therapy Tree Directory was created to make it easy for patients to connect with top-rated speech therapists in the local area. The search engine platform removes the hassle of searching through countless pages of search results to find the best local therapist. Now patients can search for speech therapists by location, specialty, and types of insurance accepted. The business directory is quickly becoming the go-to resource for patients to learn more about local therapists and their offerings before scheduling the first appointment.
More information on how patients can start looking for speech therapists in their area is available at https://www.therapytreedirectory.com/.
Individuals looking for therapeutic services often say the hardest part of starting the journey is finding a professional that matches their needs. Primary care physicians have limited referrals and often, those referrals cannot accept new patients. Therapy Tree Directory takes away the stress of finding therapists and makes searching online easier than ever. Features on the directory include the ability to customize the search by location, specialty, and insurance. Only providers that match detailed search criteria are shown. The directory also allows patients to see each specialist's education, available therapy services, the types of patients they serve, and what kinds of insurance is accepted. Current and previous patients can leave reviews on therapist profiles so patients are more confident in selecting a therapist.
Therapy Tree Directory is a premier directory connecting patients to therapy specialists, clinics, and individual specialists throughout the U.S. The therapist search tool is the best place to search for rehab specialists or developmental delay specialists. It is easy to use the new national therapy directory to find speech specialists, developmental specialists, physical therapists, occupational therapists, and many more therapy professionals. The all-inclusive services make searching for a qualified therapist easier, so patients can focus on the road ahead.
"We wanted to cut the red tape and make it easier for patients to get the therapy they want and need," said a spokesperson for the company. Therapy Tree Directory is the best online resource for connecting with qualified, local therapists. Searching is free and easy. Head over to https://www.therapytreedirectory.com/ to discover the best local speech therapy professional today.
Release ID: 88992778