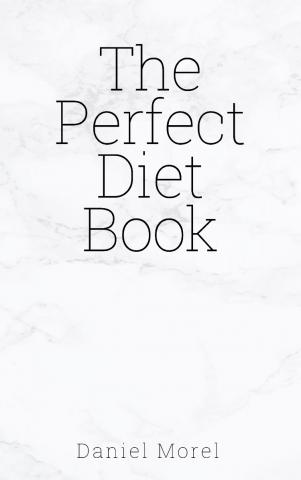 - November 14, 2020 /PressCable/ —
A 58 year old computer programer from Canada Daniel Morel is launching his brand new book, "The Perfect Diet Book". The book is set to go live Monday November 16th, 2020, and will be available on Amazon and the Author's website and is expected to become a big hit with fans of the weight loss world.
More information on the book can be found here: https://www.theperfectdietbook.com
This is the first book Mr. Morel has authored. The book was written with the aim in mind to educate people who want to lose weight on how sugar is the only thing that matters. There's also particular excitement about this launch because it reveal's the industry's tactic of creating confusion with the use of marketing to hide the facts around all the sources of sugar we consume daily.
The Perfect Diet Book sets its main focus on how avoiding sugar is the only focus needed to manage weight and live a healthy life. Readers will likely find a particular interest in the author's one and only rule for success in weight management. Don't Eat Cake!. The book's cover art has no image or drawing and The Perfect Diet Book is being released by the author himself.
Daniel Morel has a background in computer coding and website designed. This helped shaped the creation of the book when the author realized that applying first principles to diets solves the weight loss problem. The "best diet is no diet at all"
When asked about why they wrote the book Mr. Morel said: "I finally lost 52 pounds after decades of failed diets by following one simple rule"
Daniel Morel has hopes that the book will help folks who really want to lose weight to cut through the "B.S." and reach their goals. This positive outlook from the author is certainly testament to their optimism considering some of the mishaps during its creation. The book is being released even though the author is not a writer or nutrition expert.
In a recent interview, the author made a point of thanking Elon Musk for explaining his first principles approach on a YouTube video which sparked the book's main idea that the "best diet is no diet at all". The author also inspired his mission from Tesla. The author's mission is to decelerate the world's transition to stored energy.
Those interested in learning more about the book can visit here: https://www.theperfectdietbook.com
Release ID: 88985685