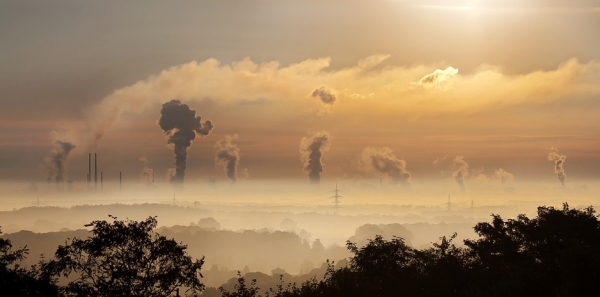 - March 4, 2016 /PressCable/ —
Recent study of german and Chinese women found a link between traffic-sourced air pollution forming lentigenes, or dark spots on the skin. The spots appeared on the woman's cheeks.
"In addition to particulate matter, traffic-related air pollution is characterized by increased concentration of nitrogen dioxide (NO2). While NO2 exposure is known to be associated with low lung function and lung cancer, the effect of NO2 on human skin has never been investigated. This is important because environmentally-induced lung and skin aging appear to be closely related," said Jean Krutmann, MD, lead investigator of Dusseldorf, Germany.
The study looked at two groups. The first group was of 806 Caucasian German women. The women had an average age of 73.5 years (67 to 80 years) and 20 percent had a smoking history. These women received an average daily amount of 2.6 hours of sun. The second group was of 743 Han Chinese women. The women had an average age of 59 (28 to 70 years) and 20 percent had a smoking history. These women received an average daily amount of 3.5 hours of sun.
Within the first group, 61 percent used cosmetics with sun protection versus the second group, 4.2 percent. NO2 exposure was were 28.8 µg/m3 and 24.1 µg/m3 for the first and second group, respectively. The study found that NO2 exposure was associated with lentigenes formations on the cheeks, but no relationship between the nitrogen dioxide and dark spots on hands or forearms has been found.
An increase of 10 µg/m3 was associated with a 25 percent increase of dark spots.
The researchers wanted to isolate the relationship between nitrogen dioxide gas and the appearance of dark spots. They found the nitrogen dioxide gas had a stronger effect over a particulate matter concentration.
"To the best of our knowledge, this is the largest epidemiological study demonstrating a link between traffic-related air pollution and the formation of lentigenes," co-investigator Li Jin, PhD, of Fudan University's State Key Laboratory of Genetic Engineering and Ministry of Education Key Laboratory of Contemporary Anthropology, Collaborative Innovation Center for Genetics and Development, School of Life Sciences, Shanghai, China, and the Fudan-Taizhou Institute of Health Sciences, Taizhou, Jiangsu, China.
"The findings also strengthen the concept that the pathogenesis of lentigenes might differ depending on the anatomical site."
Lentigenes are commonly referred to as liver spots. These darks spots on the skin typically appear small and have the ability to grow and split into additional spots. Typically found on the face, forearms, and hands they are brown but sometimes range in color from yellow-tan to black. 90 percent of caucasians over 60 have liver spots and 20 percent of Caucasians under 35 also have liver spots. Typically these spots aren't cancerous but some have the ability to be precancerous.
Maintaining healthy skin is important. Learn more.
Release ID: 105756