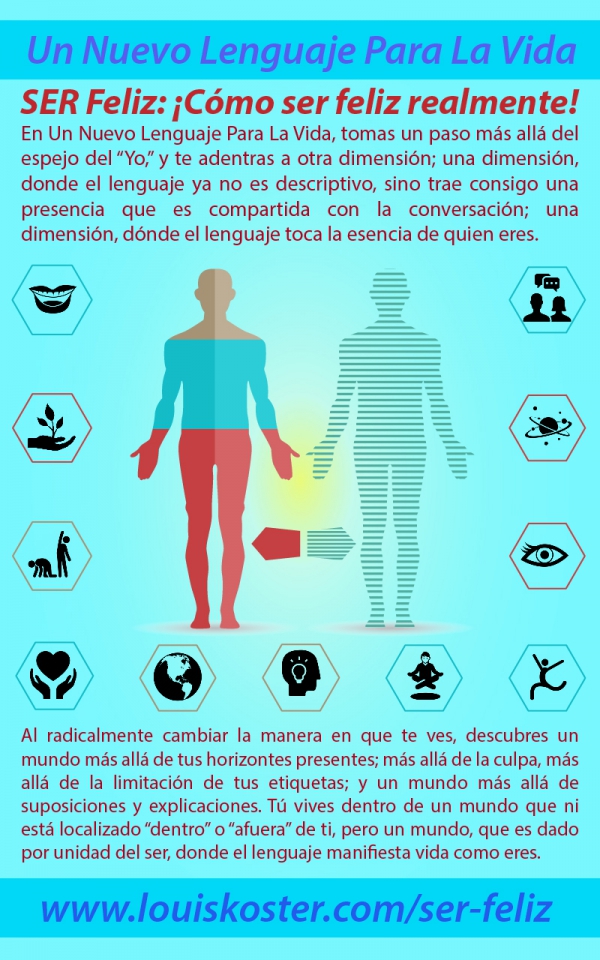 - October 8, 2016 /PressCable/ —
Medical doctor, distinguished humanitarian, inspirational teacher Louis Koster is launching his brand new book, "SER Feliz: ¡Cómo ser feliz realmente! ". The book is set to go live October 10th. The book is available at all major book stores / through Amazon and Barnes & Noble / online and is expected to become a big hit with fans of the Selfhelp and Happiness world.
More information on the book can be found here: New Happiness Book Release on Amazon.com in Spanish!
This is the first book Koster has authored in the Spanish language. The book was written was to raise the level of consciousness. There's also particular excitement about this launch because it will be the author's much anticipated first release of the book in the Spanish language.
SER Feliz: ¡Cómo ser feliz realmente! sets its main focus on how to eliminate depression, lethargy, stress, unhappiness, and even ordinary bad moods. This clear, engaging book will provide direction for those who are stuck, unsure, at cross-roads, or believe that there is more to life than what they are now experiencing. Readers will likely find a particular interest in the personal story of Dr Louis Koster, which is very compelling and inspiring. The book's cover art was created by Sausi Rhi and SER Feliz: ¡Cómo ser feliz realmente! is being released by Eudaimonia Press.
Louis Koster has a background in public health, family medicine, organizational development, transformational training and this helped shape the creation of the book. If someone really wants to test their spiritual beliefs, try being a medical doctor in war zones. Dr Koster served for over ten years as a medical doctor for Doctors Without Borders, The International Committee of The Red Cross, and other humanitarian organizations in trouble spots around the globe. He realized that his work had dealt with obvious life and death situations. He felt a compelling urge to address matters of life and death that were not so obvious. He realized that finding that authentic core in oneself and accessing it through one's own language was urgent, it was a matter of life and death. He made a commitment to be a lifelong student of what sets the human spirit free from its self-imposed limitations.
When asked about why they wrote the book, Koster said: "To help people on their journey of awakening to their true nature."
Koster has hopes that the book will visit the reader like an angel and give the reader a new perspective to some of the issues that they are currently dealing with in their lives. This positive outlook from the author is certainly testament to his optimism considering some of the mishaps during its creation. At one point, there were several mishaps, for example at one point the author had to declare bankruptcy just before he was about to publish the book in the Spanish language.
In a recent interview, the author made a point of thanking his wife Francesca and daughter Carmen for being a constant support and champion during the journey of publishing this book. For his part in the creation of the book, saying: "My special friend Ewald Einoder who has been there for me as a wise and inspiring support"
Those interested in learning more about the book can visit here: New Happiness Book Release on Amazon.com in Spanish!
Release ID: 136906