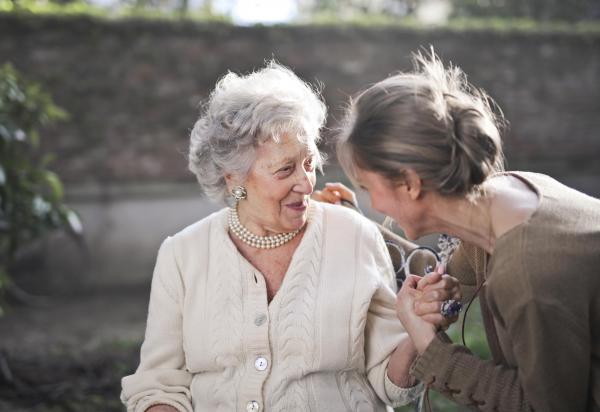 - December 6, 2021 /NewsNetwork/ —
A newly updated Creative Writing Therapy program in San Bruno, California is now offered by Elder Manage Care and carried out by their in-house Creative Services Team. In addition, the team provides clients with a range of activities including crafting, music, gardening, and virtual travel, to keep the mind active in the comfort of their own home.
For more information, please visit:
https://www.eldermanagecare.com
Following the latest update, more local families in San Bruno can arrange for writing-based mental wellness exercises for their loved ones. The in-home care company explain that they strive to help their clients keep their minds healthy with low-impact activities, and that creative writing is excellent for this.
Studies have shown that creativity boosts seniors' mental health, increases life satisfaction, and helps to build new pathways in the brain. Creative writing is known to provide a range of benefits for seniors, ranging from improved mental agility, preserving memory, improving comprehension to physical well-being. In addition, studies show, it may reduce the risk or delay the onset of Alzheimer's or dementia.
Creative engagements such as those offered by Elder Manage Care not only help people with memory conditions like dementia and Alzheimer's to improve mental function and clarity but are also a proven way to manage depression, reduce stress and anxiety.
The creativity team specialize in helping clients to put their memories down on paper, preserving their important life stories for their loved ones. They can help with every step of the project by offering services such as proofreading, editing, revisions, peer workshops, organizational tips, and conversations to help the creativity flow.
As well as aiding their clients in the quest for wellness of the mind, they also provide services to take care of their physical needs. These services include full in-home care, meal preparation, and handyman services.
They also offer transportation options to help retain independence. The 24/7 service allows seniors to attend medical appointments, visit the dentist, buy groceries, and visit family and friends.
Furthermore, Elder Manage Care can provide clients with a wrap around service of estate and financial planning solutions for peace of mind. Services offered include estate planning strategies, wealth management, and will planning to ensure wishes are carried out. They enable clients and their families to focus, stress free, on themselves in "the now"!
A recent client has said of their experience: "Putting my story down was not easy, but their specialized writers and editors helped me shape my 60 years into my own memoir. If your novel needs proofreading or professional editing and feedback, then you're in the right place."
Elder Manage Care also provides it's services in Half Moon Bay, Hillsborough, Visitacion Valley, Castro, Orinda and in many other locales around the San Francisco Bay area.
Those wishing to find out more about Elder Manage Care and their services can visit:
https://www.eldermanagecare.com
Release ID: 89055700