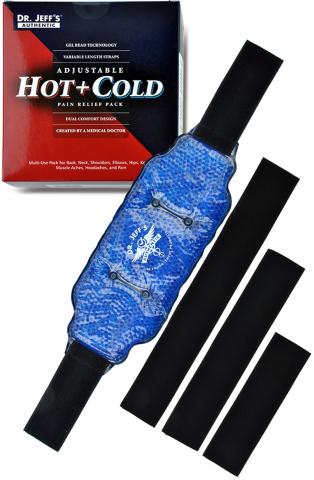 - March 29, 2018 /PressCable/ —
ROGERS, AR: Reliable Medical Supply, a business in Rogers, AR, is a newly launched company and as part of their launch, they have also released their first Reusable Ice Wrap Heat Pack, the first in a line of a large collection of products. The company is looking forward to building lengthy relationships with its clients all over the world.
Dr. Jeff Audibert, MD. , the CEO of Reliable Medical Supply, says: "We have been in the process of developing Reliable Medical Supply products for some time now, and are really happy to launch our newest line. The Reusable Ice Wrap Heat Pack, is the first product in our Dr. Jeff's Authentic brand. We are offering the highest quality products designed by an actual Medical Doctor with 37 years experience treating 185,000 patients."
The company offers products through the Amazon marketplace. This is an easy convenient platform that allows for clear descriptions of products and rapid shipping, while at the same time offering customers superior protection and security on their purchases. The Reusable Ice Wrap Heat Pack has been listed in Reliable Medical Supply's Amazon store.
"We're very happy to see that our customers are finding us already," adds Dr. Jeff. "We aim to develop long and positive relationships with each of our clients, placing a focus on customer service and satisfaction. We're always happy to hear from people and love to find out about their experiences with our products."
To further facilitate open lines of communication and relationship building, Reliable Medical Supply has also launched the company's Facebook page, Finally Be Pain Free.
"We encourage everybody to like our Facebook page," says Dr. Jeff. "It is an opportunity for people to contact us directly, and also to share their experiences with others. Facebook is a fantastic medium for sharing photographs and videos. We would love to see photos of our products in action."
Release ID: 321996