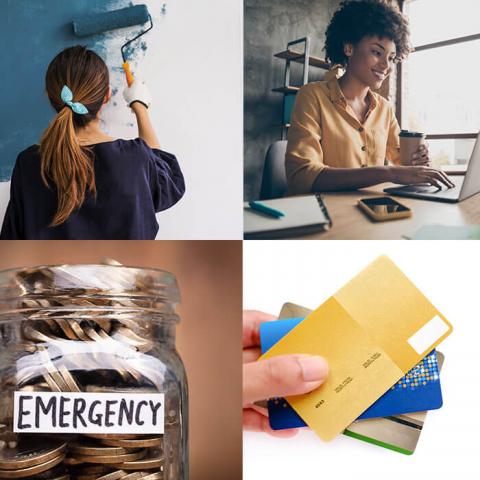 - March 16, 2021 /PressCable/ —
In celebration of Match Day 2021, Doc2Doc Lending – the physician loans company built by fellow doctors – is announcing the launch of their in-practice lending platform designed to help graduating medical students (MS4s) begin their careers on the right financial foot. The program brings newly matched medical students residents into a community of financially minded physicians while providing loans for up to $25,000 at rates as low as 6.83% APR. And, any borrowers who apply before April 30 will also qualify for an additional $100 cash bonus upon closing their new loan.
More information can be found here: https://www.doc2doclending.com/matchday/
Doc2Doc Lending helps physicians, dentists and medical residents whose challenges and opportunities can differ from those of traditional loan seekers – especially since its leadership team is comprised entirely of active, board-certified doctors! The launch of this solutions-oriented platform helps meet the needs of this newly graduated segment looking to manage debt while planning for the future.
As a physician-founded platform, the leadership team at Doc2Doc Lending offers advice and guidance based on their own experiences as university graduates and first-time practitioners who were also cash-strapped. The leadership team shares their stories of looking for loan options to deal with their own issues around credit cards, car loans, relocation expenses, family planning expenses and housing.
Data shows that the average medical school graduate will carry just over $200k in student loan debt while the average dental school graduate will owe close to $300k, numbers that traditional lending services often consider high-risk without considering future earning potential.
Doc2Doc Lending outlines three key areas they say should factor into any physician loan assessment: immediate and future impact on cash flow; total cost of money borrowed over the term of the loan; and, the degree of flexibility built into the terms of the loan.
Calculating personal cash flow is the process of analyzing current net income and predicted net income, and determining whether the purpose of the loan will contribute to debt over time, or diminish it. A second mortgage adds to debt while refinancing credit card debt at a lower rate helps reduce the burden.
Medical practitioners generally find themselves in positions where loan obligations can be paid more quickly as time goes on. Understanding the total cost of a loan product over its term, and potential penalties that are often associated with pre-payment requests are areas that can have a significant impact on future finances if initially misunderstood.
A spokesperson for the platform says "Doc2Doc Lending is firmly committed to helping the next generation of physicians not suffer from the financial issues of the previous generation. Our program for newly matched residents will get up to $25,000 cash into residents' hands to help with the expenses we know they'll incur in the coming months and years while helping them avoid new, crushing debt loads."
More information can be found at the URL above.
Release ID: 89001062