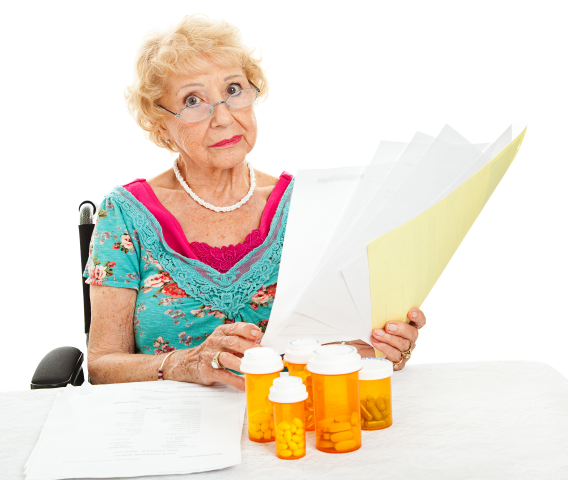 - August 14, 2021 /PressCable/ —
A new report exposes government bias in private health plans for seniors and how millions of Americans pay more for their basic coverage, while insurers lure them in with the promise of extra benefits.
Medicare Advantage plans are an option to Original Medicare, the government's traditional Medicare health insurance offering. Original Medicare has two coverage parts. Part A is how Medicare beneficiaries get their hospital coverage for inpatient services. Part A is funded by Medicare taxes collected during the years a beneficiary or their spouse worked. It covers about 80 percent of all Medicare-approved costs. The remaining 20 percent comes out of the beneficiary's pocket or through additional insurance, called Medigap.
The second part is Medicare Part B. This is a beneficiary's medical coverage. It pays for about 80 percent of doctor visits, lab tests, diagnostics, durable medical equipment, and medical supplies. It also covers any medications administered in an inpatient setting, but it does not cover prescription medications taken at home. For that, a beneficiary must have additional coverage called Medicare Part D.
According to the report's author, David Bynon, "One of the benefits of a Medicare Advantage plan is that it combines all of the beneficiary's benefits into a single plan that can offer extra services and benefits that are not included in Original Medicare." Most Medicare Advantage plans are Health Maintenance Organization (HMO) or Preferred Provider Organization (PPO) plans that are similar to group health plans offered by employers and plans in the Healthcare Exchange (aka, Obamacare).
However, the author insists, "What both the federal government and insurance carriers claim to be a benefit is actually a double-edged sword. It's true that most Advantage plans offer extra benefits, like prescriptions, and routine dental and vision, to name just a few. And this is a significant benefit for healthy people. But many people with chronic health conditions—diabetics for example—may end up paying a lot more for their coverage than they would if they stayed in Original Medicare."
Bynon goes into detail explaining who Medicare Advantage plans benefit and who they don't. He explains that the most significant difference in the core health insurance coverage is when people pay. "With Original Medicare and a Medigap plan most costs are paid in advance through monthly premiums. This makes healthcare in retirement easier to budget and manage. However, with a Medicare Advantage plan, most costs are paid when you use healthcare services via copayments. This makes budgeting more difficult, particularly for people with chronic health conditions," Bynon says.
Medicare Advantage plans are required to cover the same benefits as Medicare Part A and Part B, but they can cover them differently. That means plans can require their members to get prior approval to receive treatment, where Original Medicare does not, and plans can charge members copayments, where Original Medicare uses a flat-rate coinsurance. According to the report's author, this is where many people get into trouble with Medicare Advantage. People simply don't understand how private plans work or how much they will be charged when they use healthcare services.
A recent Kaiser Famly Foundation report found that nearly half of all Medicare Advantage plan members would pay more for a short hospital inpatient stay than people with Original Medicare and no additional coverage. This happens because plans are allowed to set their own copayment rates for inpatient care. Bynon claims that the government uses biased language like, "Plans may have lower out-of-pocket costs than Original Medicare," which is contrary to the Kaiser Family Foundation findings.
In Original Medicare beneficiaries pay a Part A deductible when they are admitted to a hospital as an inpatient. In 2021, the Part A deductible is $1,452 per benefit period. However, when a Medicare Advantage plan charges its members a copayment of $295 for the first five days, which is on the low end of the scale, the Medicare beneficiary ends up paying more.
"The low monthly premiums tease many people into Medicare Advantage plans," Bynon says. He includes details explaining that Medicare Advantage plans are not free, even though many plans have a zero-dollar premium, adding fuel to a common myth that some plans are free.
People who join a Medicare Advantage plan must continue to pay their Medicare Part B monthly premiums. This is partly to blame for the confusion, says Bynon. "People don't realize this and simply think they are getting free healthcare. Then the bills start showing up and reality sets in."
Bynon highlights the rights Medicare beneficiaries have. "Many people are simply unaware," he claims. The two most important rights people need to be aware of are Medigap protections, also known as the guaranteed-issue right, and the Medicare Advantage trial right. When new Medicare beneficiaries don't understand these rights, and that they expire in a matter of months, they may get trapped into paying higher costs for the remainder of their lives.
People who do not get a Medigap policy during their guaranteed issue period are stuck paying for 20 percent of their healthcare, in Original Medicare, or paying higher costs in Medicare Advantage. Bynon claims that the Centers for Medicare and Medicaid Services (CMS), the U.S. health agency that manages the Medicare program, plays down these critical rights. He cites multiple examples of bias in the "Medicare & You Handbook," the official guide to Medicare for beneficiaries.
The report is available for download in PDF format at https://medicarewire.com/pdf/MedicareAdvantage.pdf and to Kindle readers here.
Release ID: 89040841