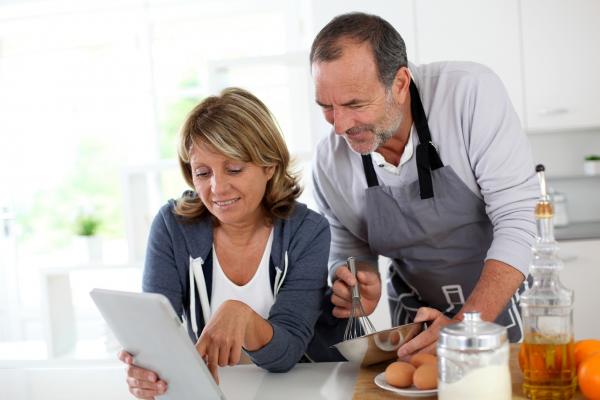 - November 18, 2020 /PressCable/ —
A new MedicareWire report shows multiple examples of bias in the Centers for Medicare and Medicare Services' (CMS) "Medicare & You 2021" handbook, which was distributed in printed form to every Medicare beneficiary between late September and early October this year. According to the report's authors, the official U.S. government Medicare handbook shows significant bias in favor of Medicare Advantage plans, the private health insurance option for U.S. seniors and the disabled.
According to David Bynon, publisher at MedicareWire, "We are deeply troubled by CMS' lack of balance when presenting the benefits of Medicare Advantage plans versus traditional Medicare." Bynon goes on to explain, "Many people think that Medicare Advantage plans are bad. We're not in that camp, but we do want people to have the facts."
More information about Advantage plans is available at: https://medicarewire.com/blog/why-medicare-advantage-plans-are-bad/
The report claims that the public should be able to trust that any official U.S. government document is neutral and unbiased, stating "Any bias in favor of one option over another will undermine the trust beneficiaries have in the government's information."
The authors highlight that they do not believe that Medicare Advantage is a bad or flawed program, only that CMS overemphasizes the potential benefit of Medicare Advantage plans. The report explains, "Realizing that most people will not read the entire manual cover-to-cover, CMS has inserted summary information at the beginning of the book that might be helpful to readers." And this is exactly where the authors of the report feel CMS fails its beneficiaries with unbalanced language.
The report explains how CMS describes Medicare Advantage as having all of the coverage of Part A and Part B (Original Medicare), and additional benefits, like Part D (prescription coverage), vision, dental, hearing, and more. It also states that "Plans may have lower out-of-pocket costs than Original Medicare, which is contrary to a recent study by the Kaiser Family Foundation.
Kaiser claims that "Half of all Medicare Advantage enrollees would incur higher costs than beneficiaries in traditional Medicare for a 5-day hospital stay." MedicareWire backs up this claim with their own data research on plan copays and coinsurance.
"In several locations in the handbook, CMS suggests that Medicare Advantage plans 'may lower costs,' but there are no warnings that plans may actually increase costs," the report authors say. In its own research, MedicareWire says it found that the copay structure of a large percentage of Medicare Advantage plans is more expensive or no less expensive than the 20 percent coinsurance structure in Original Medicare, leading them to wonder why CMS would make such claims.
The "What's new?" section of the handbook offers helpful information about new benefits available to beneficiaries. However, in two paragraphs the authors of the MedicareWire report claim that the handbook references "plans" as a way to get coverage, but fails to mention Medicare Parts A and B. In this section the handbook directs beneficiaries to go to Medicare.gov/plan-compare to shop for plans, however, the plan compare tool does not help beneficiaries compare Part A and B benefits with Medicare Advantage plan benefits.
MedicareWire says that it is not suggesting that there is anything nefarious going on inside CMS. "What we're saying is that the government's efforts to save taxpayer money through the Medicare Advantage program has created a distinct bias in the beneficiary information that CMS publishes," says the report authors. Bynon adds, "I think CMS needs to take a hard look at how its language might influence seniors who might not be well served by a Medicare Advantage plan, particularly if they have chronic health issues and they are on the lower end of the income scale, particularly if they don't receive additional assistance."
The complete MedicareWire report is available at: https://medicarewire.com/blog/the-medicare-advantage-bias/.
Release ID: 88986106