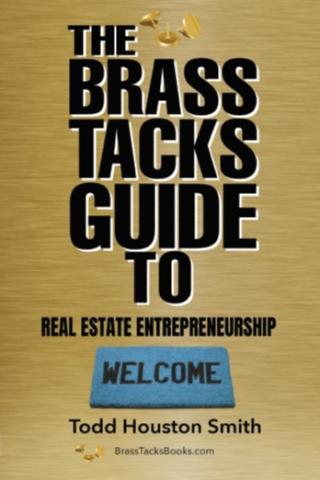 - November 24, 2020 /PressCable/ —
Entrepreneur Todd Smith is launching his brand new book, "The Brass Tacks Guide to Real Estate Entrepreneurship". The book is set to go live Today, available at Amazon Barnes & Noble and Ingram Spark and is expected to become a big hit with fans of the Real Estate Investing world.
More information on the book can be found here: http://www.brasstacksbooks.com/ree
This is the second book Smith has authored. The book was written with the aim in mind to provide others with succinct information to help them prepare and learn about real estate techniques for creating wealth. There's also particular excitement about this launch because of the no nonsense education on how to build a real estate business.
The Brass Tacks Guide to Real Estate Entrepreneurship sets its main focus on Real Estate Entrepreneurship and creating Financial Freedom. Readers will likely find a particular interest in this book and not false hope or unrealistic expectations, but simply how to get things done and succeed!. The book's cover art was created by the author himself and The Brass Tacks Guide to Real Estate Entrepreneurship is being released by Ingram Spark.
Todd Smith has a background in Entrepreneurship a and early stage high growth business consulting. He is also a real estate broker and highly active investor. This experience helped shape the unique perspective of the book. "I have spent thousands of hours learning about real estate and working in the field" Smith notes.
When asked about why he wrote the book, Smith said: "I wanted to help others learn how to succeed in real estate without the hype and false hope that litters most books in the space"
Smith has hopes that the book will encourage people to start their own real estate businesses, whether as a one-off personal investment or a full time career!. This positive outlook from the author is certainly testament to his optimism considering some of the mishaps during its creation. This book was a long time coming, but he wanted to make sure it helped others..
In a recent interview, the author made a point of thanking his family for their part in the creation of the book, saying: "To my wife Debra and daughter Bayley who put up with me while I was writing this book. "
Those interested in learning more about the book can visit here: http://www.brasstacksbooks.com/ree
Release ID: 88987021