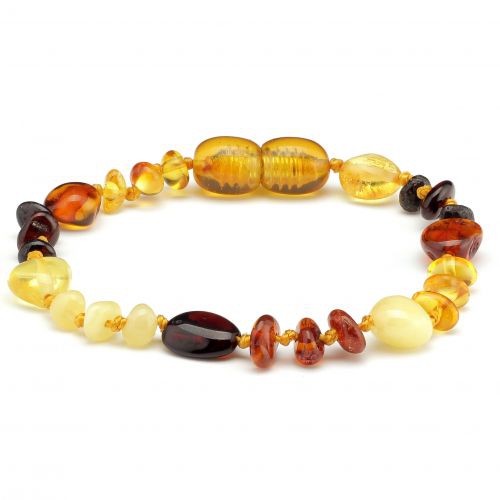 - June 3, 2016 /PressCable/ —
Ahead of the launch of its new range of children's amber anklets, itshandmade is making public three facts about their children's amber anklet set to go live 3 June 2016, which fans and consumers within the amber bead jewelry market will find interesting…
The three items include nuggets such as how:
The idea for creating the children's amber anklet came about after listening to the many holistic benefits of amber beads for younger children, especially in their early months. There is a growing urge to move to more traditional and holistic methods that have significant advantages over other commercially available solutions.
The Children's amber Anklet has been in development for a few months and had a team of two mothers working on it, whom considered all the feedback from other mothers when creating the final design. This goes to show that centuries old practices are still able to help the younger generations, and provide soothing benefits when needed the most.
itshandmade has done something different compared to other businesses in the amber bead jewelry market, by only sourcing the best quality amber beads, and offering a UK post and packing service. Buyer's can be assured that this high quality handmade amber bead jewelry will stand the test of time and the most active of children!
Children's amber anklet will be released as part of itshandmade's greater plans to develop further pieces of fine amber bead jewelry for children. It's hoped this goal will be achieved by the end of the year
itshandmade got it's start when Founder Katie noticed a growing need for holistic and natural solutions for an everyday issue parents and their young ones experience. With a lifetime of prior experience in the amber bead jewelry world, Katie decided to launch her business and start in 2001.
Katie is quoted saying: "We like to do things to connect with our consumers and customers. Things like offering special promotions and discounts., and releasing these little snippets ahead of the children's amber anklet launch are what make a difference."
Children's amber anklet is set to launch 3 June 2016. To find out more, it's possible to visit http://www.itshandmade.co.uk/shop/childrens-amber/…
For more facts and further information about itshandmade, this can be discovered at itshandmade.co.uk
Release ID: 117813