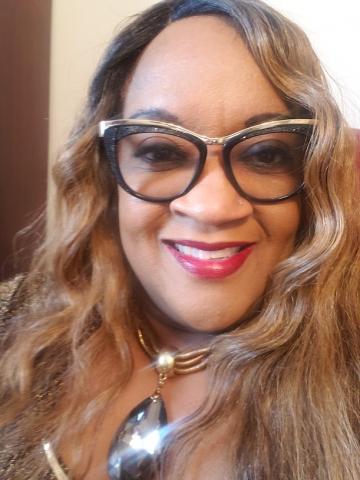 - November 14, 2019 /PressCable/ —
Spoken Word Book Author and Poet Teresa Vinson is launching a brand new book, "Rhyme Tymes In The Key Of Life". The book is set to go live November 23rd, 2019. The book is available on Amazon. https://tinyurl.com/vec67vh and is expected to become a big hit with fans of the spoken word and poetry book world.
More information on the book can be found here: https://www.rhymetymes.com/.
This is the first book Vinson has authored. The book was written with the aim in mind to introduce to the world a new author and spoken word poet. There's also particular excitement about this launch because It will be the author's much anticipated first release.
Rhyme Tymes In The Key Of Life sets its main focus on providing thought provoking words for the audience to ponder and think about throughout their day. Readers will likely find a particular interest in the historical representations and current events created through poetry. The book's cover art was created by the author herself and Rhyme Tymes In The Key Of Life is being released by the author (self-published) Kindle Direct Publishing.
Teresa Vinson has a background in Bachelor of Arts Degree in Criminal Justice. This helped shaped the creation of the book by igniting a passion for writing and spoken word delivery of her work.
When asked about why she wrote the book, Vinson said: "The book was written because each time I did a poem and someone wanted a copy, I didn't have it available."
Vinson has hopes that the book will inspire others to get their poems and books out of their heads and hearts onto paper. Also the hope it will motivate people to try and make the world a better place. Lastly, to bring awareness and wake people up regarding life. This positive outlook from the author is certainly a testament to her optimism considering some of the mishaps during its creation. At one point she had to figure out how to get it published and it was much harder than first anticipated.
In a recent interview, the author made a point of thanking her husband Michael for his part in the creation of the book, saying: "I want to thank my parents (deceased), children, grandchildren, other family and friends but especially my husband Michael who helped make Rhyme Tymes In The Key Of Life possible."
Those interested in learning more about the book can visit here: https://www.rhymetymes.com/
Release ID: 88933861