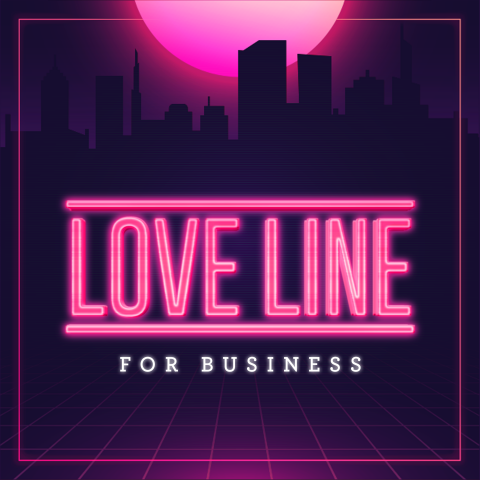 - June 4, 2020 /PressCable/ —
Hosts Bram Spiero and Greg Johnson announce the recent launch of their podcast, Love Line for Business – a show that flips the script and offers a fresh take on the beginning journey of entrepreneurship. Unlike other podcasts that showcase established success stories, Bram and Greg join entrepreneurs in the trenches of starting and growing a business.
Each episode of Love Line for Business is a working session with a new business owner who needs to overcome obstacles and navigate the complex world of entrepreneurship. The hosts guide guests and listeners through a lively, insightful discussion, exploring the issues that caused the owner to get stuck and then identifying practical strategies that will push the business to move forward successfully.
"Something we often say is, 'You have a relationship with your business. Is it a healthy one?' In our podcast, we want to come alongside our guests to help them maximize their business success while inspiring our listeners with fresh ideas they can apply in their own lives and businesses," said Greg.
From a filmmaker and tennis coach to an e-commerce entrepreneur not sure what to do next, Love Line for Business guests have struggles that are relatable to anyone who is trying to make a business work. Bram and Greg take a business coaching style approach to help guests work through the mental clutter and focus on what they can do to get their business on the path to success.
Each podcast ends with the hosts defining clear action steps for their guest, and listeners can derive advice and lessons to apply to their own situations.
"It's not that we're smarter than our guests. We are just not as emotionally-invested in their roadblocks, which makes it easier for us to identify effective solutions," said Bram. "Our goal for each episode is to help guests navigate and overcome hurdles while identifying commonalities in the journey for all entrepreneurs."
To listen to the Love Line for Business Podcast, visit: https://tinyurl.com/ya28oyd6.
About Love Line for Business
Love Line for Business is a unique podcast that launched May 2, 2020. Hosted by Bram Spiero and Greg Johnson, the show's focus is helping entrepreneurs love their work again. Each episode features an entrepreneur who is either starting a new business or trying to grow one. The hosts explore the business owner's struggles and obstacles and brainstorm solutions that listeners can apply to their own lives and businesses. Learn more at https://lovelineforbiz.com/.
Release ID: 88960263