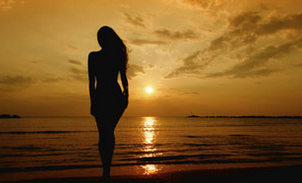 - July 28, 2016 /PressCable/ —
SSK Plastic Surgery in Newport Beach, a full-service plastic, cosmetic, and reconstructive surgery firm with decades of experience in the plastic surgery industry, this week SSK proudly announced they are coming to Newport Beach http://sskplasticsurgery.com
Borne from a passion for helping individuals feel confident, sexy, and comfortable in their own skin, SSK was created to provide safe, quality, and reliable plastic surgery services to both men and women looking to make a body positive change. Dr. Kelishadi, the team feels, is a perfect addition to the initial basis on which SSK was founded.
"Plastic surgery in Newport Beach is an incredibly active and lucrative industry today, with more and more bodily procedures popping up for enhancement," said Dr. Kelishadi, founder and owner of SSK Plastic Surgery. "Though the result is expanded options for clientele, it can mean that non-legitimate doctors and surgeons attempt to enter the field for a profit. SSK is incredibly excited to be adding a new location in Newport Beach with such reputable and quality surgeons.
Dr. Kelishadi, has trained extensively with leaders in different fields to provide customers with the skill, attention, care, and safety they deserve. By studying medical histories thoroughly and combining it with medical expertise to accurately gauge client's overall health and suitability for surgery, Dr. Kelishadi is able to devise the best custom-tailored plan that leaves clients satisfied and looking younger than ever.
"Our patient-physician relationship will be one of complete and clear communication in a bond of honor and trust," said Dr. Kelishadi. "Through our traditional and state-of-the-art techniques, we'll enhance any aged client's beauty and presentation tenfold. Our number one goal here is to leave our clients satisfied beyond their wildest imaginations."
SSK Plastic Surgery in Newport Beach offers procedures for face, breast, men, body, skin, and beach beauties. Under their umbrella categories, specific procedures include ear surgery, eyelid surgery, neck lift, nose surgery, breast lift, augmentation, reduction, rhinoplasty, liposuction, gynecomastia, arm lift, Brazilian lift, tummy tuck, skin care, injectables, and beach-centered procedures for women including labiaplasty.
Additionally, SSK also manages and frequently updates an informative blog for keeping current and prospective clients in the know with regards to recommended procedures, new procedure developments, and which procedures suit what kind of people the best.
"If you're a mom in Newport Beach, someone obsessed with lip injections, or someone interested in a Brazilian butt lift, these are all questions we answer weekly on our platform blog," said Dr. Kelishadi. "We know there's a lot of questions when it comes to plastic surgery, which is why we're here to make the process as transparent as possible. Spread the word on the availability of our services today, and head on over to our site to learn more about what we can do to make you feel beautiful."
Release ID: 125421