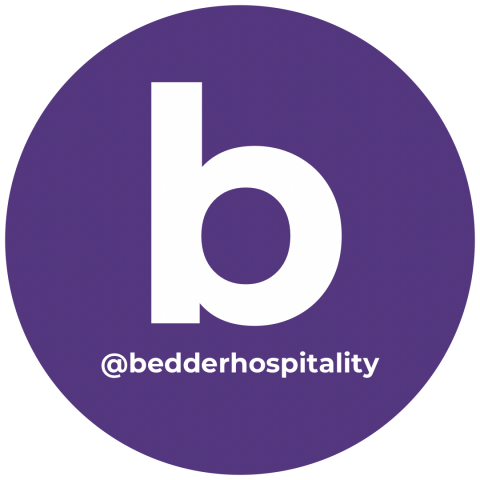 - June 4, 2021 /PressCable/ —
In a slightly different approach to launching its new hospitality service, Bedder LLC, an AirBNB & Short Term Home Rental company in Phoenix, AZ, has decided it will celebrate the launch of its first four listings by giving 50% of launch day profits to charity! This is expected to take place July 4, 2021.
Bedder signs long term leases on homes and apartments and then hosts guests seeking short term accommodations. Bedder quickly found success after its official grand opening in March 2021 and is now giving back to show its appreciation.
Mike Stone, Founder and General Counsel of Bedder LLC, focuses on "serving guests at the highest level and also financial performance for the homeowner."
Where many travelers have difficulty finding pet friendly accommodations, Bedder is pet-centric with pet-specific amenities. Mike Stone discussed how important it is to provide pet basics, such as "dog beds, toys, bowls, a fenced in private yard," and more. Mike says he is also building a jungle gym for cats. "Stay tuned, I've never had to be this handy in previous careers!"
Mike understands the struggle of finding rental homes when you have pets. "No pet should miss a vacation, and no human should spend vacation missing their pets."
"My family always had pit bulls growing up, and it was often difficult for my mom to find housing because landlords were quick to turn the dogs away." Bedder is on a mission to make traveling easier for pet owners, especially as we escape the grip of the Covid-19 pandemic.
"My co-host is my pit bull, Oakley," Mike continued, jokingly. "He has terrible ideas but always brings a great energy, so we keep him around."
While most short term home rental businesses tend to only advertise on AirBNB, Bedder has decided to be a little more exciting with the start of its new Short Term Hospitality service by building a recognizable and familiar brand that allows consumers to know what they're getting — clean, comfortable, and fun accommodations for families and pets where service is second-to-none.
Guests will be able to book directly through the Bedder website by the end of this month at http://www.bedderhospitality.com.
Mike Stone added: "We decided to celebrate the launch this way because July 4th celebrations embody the freedom, energy, and family time our guests enjoy at every Bedder property. But beyond that, I'm always looking for an excuse and the resources to donate to pet-friendly charities! And we realized that if we can provide maximum value for our guests, completely overdeliver, and blow away their expectations, then we can just take everyone else's money and give it to our favorite charities. Everybody wins!"
"I hope guests get a chance to book or think about their next vacation or staycation with their families and pets, and to appreciate the freedom of movement and travel that is being restored globally in 2021. It is going to be a great holiday, as long as everyone is careful with their firework displays. (Please do not confuse hospitality services with hospital services.)"
Bedder LLC has always made a point of standing out when compared to other AirBNB & Short Term Home Rentals in the Phoenix, AZ area. This launch celebration is just one of the many ways it does so.
This is a great chance for Arizona travelers to become familiar with one of the top-rated brands on AirBNB and start connecting "with our service, our properties, and our people directly. And to support a local business, for that matter. Don't leave us hanging!"
Bedder LLC has been serving the Phoenix, AZ area since March 2021. To date, hundreds of people have already traveled bedder with their families and pets! "We have two properties, each with four or five listings. The first quad is near the Biltmore and Camelback entertainment areas, and the next quad is located immediately across the street from Hance Park in the heart of Downtown Phoenix — walking distance to all of the action on Roosevelt Row." The latter compound is being built from the ground up, and will finally be ready for guests in August 2021.
Guests quickly become raving fans (check out the reviews!) when they feel the freedom and energy in our homes, coupled with elite 24/7 service, fast responses, and complete amenities.
When asked about the new Short Term Hospitality service, Mike Stone said: "We think it's going to be a huge summer and a bedder winter because travelers, and especially travelers with pets, are staying in cozy homes instead of hotels more than ever before because of the extra space, fully stocked kitchens, and private yards, not to mention the one-on-one service.".
Further information about Bedder LLC and the new Short Term Hospitality service can be discovered at http://www.bedderhospitality.com.
Release ID: 89021413