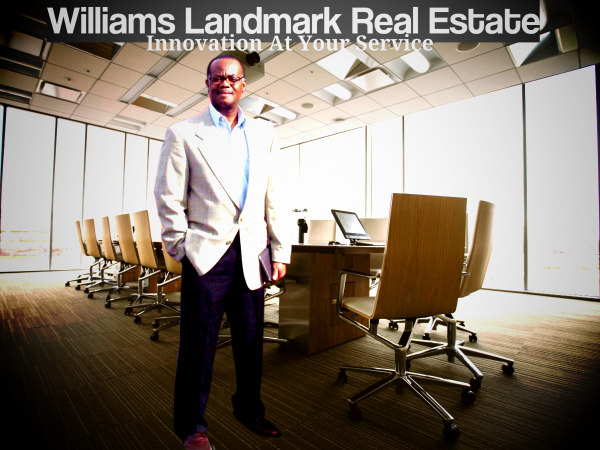 - January 21, 2017 /PressCable/ —
Real Estate Brokerage, Williams Landmark Real Estate and Internet Lead Generation Company, Targeted Lead Systems have announced a strategic partnership going forward.
Full details on the partnership can be viewed here: http://targetedleadsystems.com/williams-landmark-r…
Realtor's with Williams Landmark Real Estate (WLMRE) will have access to Targeted Lead System's (TLS) internet marketing and and lead generation systems. Targeted Lead Systems will develop marketing systems for selling homes and prospecting for new clients. This marriage is made possible because Leon Williams is the Broker/Owner of Williams Landmark Real Estate and also the President and CEO of Targeted Lead Systems. The synergy created from the partnership will enable Realtors with WLMRE to quickly expand their client list, and sell homes faster and for maximum value. Targeted Lead Systems will be able to further expand into a niche that it has great interest in..
In the near future, Targeted Lead Systems will begin releasing access to some of it's most innovative tools and marketing systems. Customers of both companies can expect to benefit from cutting edge tools and strategies for targeted lead generation that have previously only been used in house by TLS, Williams Landmark Real Estate has already shown itself to be a market leader and innovator as evidenced by it's introduction recently of the Williams Landmark Real Estate Certified Pre-owned Home Program.
For Other News, go here: http://studio-5.financialcontent.com/mi.sacbee/news/read/33090235
As part of a long-term strategy, the synergy of the two companies help Williams Landmark Real Estate to grow its sales force, and Targeted Lead Systems to expand it's marketing solutions and technologies in a very robust niche.. When asked about the new joint venture, Leon Williams from Williams Landmark Real Estate said, This partnership will enable the company to go where no other Real Estate brokerage has gone before..
Leon Williams speaking on behalf of Targeted Lead Systems is also excited about the venture, saying It will enable TLS to powerfully expand into a sector that is typically slow to market innovations..
Current and future customers are invited to learn more about the joint venture and how they will benefit by visiting the website at http://targetedleadsystems.com/williams-landmark-real-estate-and-targeted-lead-systems-partnership/.
About Williams Landmark Real Estate and Targeted Lead Systems
Williams Landmark Real Estate was founded in 2006 and serves the Sacramento Area Real Estate industry. Targeted Lead Systems was founded in 2011 and helps global Businesses wanting to generate leads through the internet.
Release ID: 163376