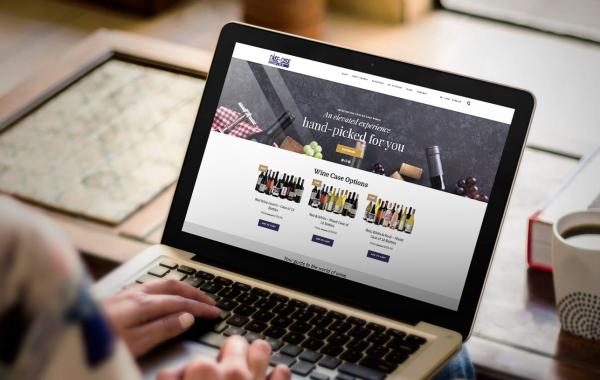 - November 21, 2020 /PressCable/ —
For the 2020 holiday season, Case by Case Wines announces exclusive Virtual Wine Tastings to promote togetherness.
Invite families, friends, countrymen, wine tasting groups, and more to put the election behind and bring people together. A virtual holiday wine tasting paired with some delicious treats is guaranteed to reduce friction and generate goodwill.
Details about these special offers:
Red Wine Lovers Case of 6 Bottles + Virtual Wine Tasting
Red & White Wine Lovers Case of 6 Bottles + Virtual Wine Tasting
"Because people cannot gather with friends and family in person this year, we will connect them through our exclusive virtual tasting," said Greg Martellotto, owner of Case by Case Wines. "We encourage people to bury the hatchet and get together, even virtually, with loved ones, friends, and neighbors over a glass of wine."
The elixir of life, wine helps break down barriers, improves mood and food, facilitates conversation, and makes everyone happier and everything better, at least for a while.
The wine experts at Case by Case are known for delivering outstanding wine at the lowest prices. Buying case quantities reduces prices further. No other wine retailer, brick and mortar or online, can match the quality, price, and value Case by Case offers.
How it Works
– Minimum of six participating parties
– Each party purchases one 6-pack case of the same wine, a total of six cases
– Each purchase is $88.00, shipping included, taxes extra
– Add the virtual tasting to one purchase for $150.00
– Email info@casebycasewine.com to coordinate the private event
– Choose all red or mixed red and white
– Order the wine and confirm the date at least three weeks before the event
– Wait for the wine to be delivered
– Orders ship on Monday, the week before the event
– Additional fees may apply for any redirect or re-delivery
– Prepare the three bottles designated for the tasting (chill the whites, open the reds)
– Click on the Zoom link that was sent
– An expertly trained Certified Sommelier or Master of Wine will lead the tasting
– Pour and enjoy.
– Drink the remaining three bottles any time
– Each week the wines rotate, so every tasting is different
Dates for these exclusive tastings are limited, and at this great price, they will book up quickly.
ABOUT Case by Case Wine
Launched in 2020, Case by Case Wine committed to sourcing wines of exceptional quality and value from around the world at the lowest price point.
Their direct-to-consumer (DTC) sales model uses technology to integrate and improve the wine distribution channel, resulting in the market's most competitive pricing.
Release ID: 88986480