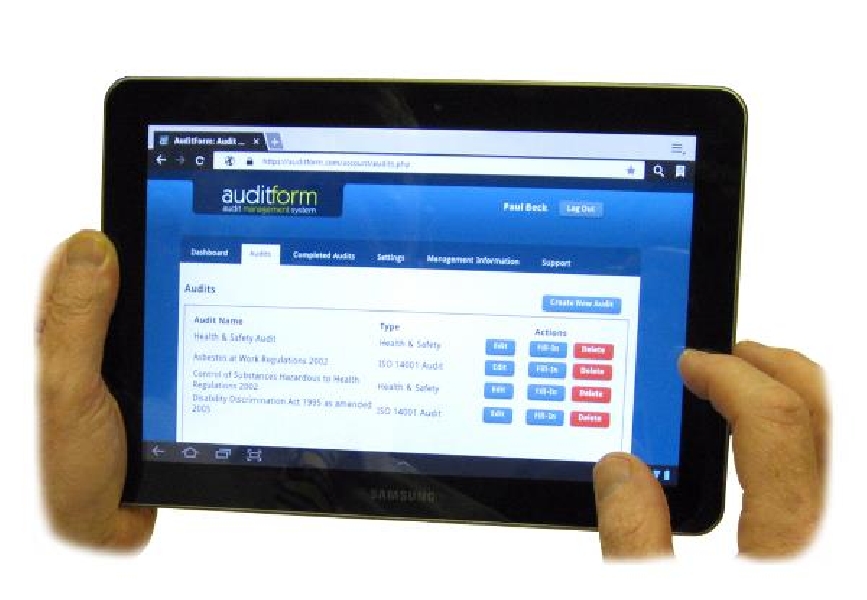 - February 10, 2015 /PressCable/ —
Auditing professionals who need an online audit management software system can purchase Auditform by Formability. The sign up page detailing full service availability and pricing can be found here: www.auditform.com
Auditform is designed to address the most common issues faced by auditing professionals when choosing a online audit management software system. This cloud audit management application enables following auditing process benefits:
- reduces risk by improving audit quality
- saves time  
- provides audit cost savings and improved productivity
Auditform is a cloud solution for managing audits of process critical practices for instance in food processing or health and safety in manufacturing or distribution operations. Auditform allows organizations to efficiently build and manage audits over the internet using PCs, laptops, tablet devices of smart phones.
Audits are conducted on operational sites using the preferred mobile device of choice to suit individual preference. In real time, the application will track non-compliant issues and give management, detailed data that will enable them to achieve a demonstrable reduction in operational risk factors.
Auditform allows information to be gathered from remote locations and is scalable across multi-site operations.  Auditform users find they have a very short learning curve as a result of the system's simplicity in use.  Users can create and deploy audits right from the first day of use, creating their own audit questionnaire forms following a straightforward, build, execute and record methodology.
In addition, Auditform users have reported data collection productivity and management reporting improvements up to 40% compared with traditional manual methods.
Paul Beck, Managing Director of Formability, had this to say about Auditform :
"The use of a common web based interface means further efficiencies can be made through the follow up and resolution of non-compliance. Data is uploaded to a consolidated database which means that trends are easy to spot in real time. We've developed a powerful "drill down" information tool which enables management to review trends, implement more timely remedial measures and ensure compliance in line with KPIs"
Those interested in learning more about the company can do so on the company website at https://auditform.com. Those interested in purchasing can go directly to the service listing, here: https://auditform.com/index.php.
Release ID: 74169