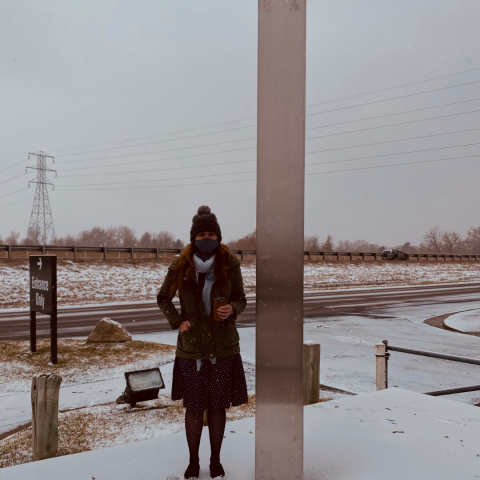 - December 15, 2020 /PressCable/ —
You know those big shinny things they call Monoliths that are popping up all around the world? Well, another one has been found in Colorado right by the Medved Autoplex. The first mysterious monolith was discovered in Utah's uninhabited Red Rock region on November 18th. It was announced on November 23rd and very shortly afterward went viral. Why did it go viral? Well, the monolith itself has sparked many debates on whether it was man-made or appeared with the help of little green men.
Medved Autoplex is stumped on how it appeared near their property on the night of December 18th. The Monolith itself is 10 feet tall and towers over anyone who stands under it. Ther Medved Monolith, as some people are calling it has already had a fair share of social media fame. One Facebook user posted a picture of it on a housing group as a joke and said the following:
"For rent: 3 bedroom apartment located inside of this mysterious monolith. Located in a very scenic industrial area right off 1-70 by the Medved Autoplex. It is a little cramped seeing that you have little green roommates who like to throw out of this world parties fairly often but on the bright side, there will never be dirty dishes in the sink because they feed off of the wild geese in Wash Park."
The monolith also appeared on the very popular TikTok page, Denver Food Scene. They featured the monolith by doing a scavenger hunt for a restaurant gift card and hiding it on the mysterious monolith for their followers to find.
The monolith is still up and has not disappeared to a different location yet. But you better get your picture with it fast because you never know what country it will pop up in next.
https://www.medvedchevrolet.com/
Release ID: 88989838