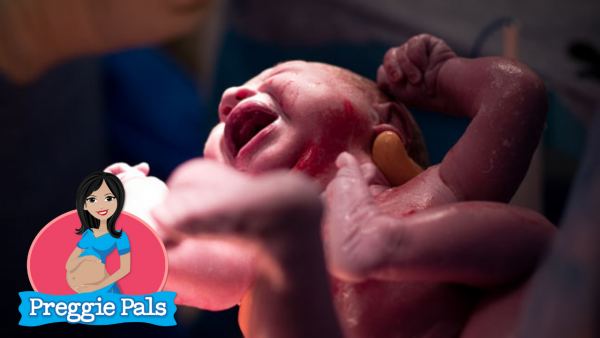 - September 30, 2021 /PressCable/ —
New Mommy Media, an online podcast and video platform has released a new Preggie Pals podcast episode, Placenta Benefits after Childbirth.
Preggie Pals audio podcast consists of series of audio discussions featuring a panel of pregnant women. The podcast aims at educating pregnant women or women looking forward to pregnancy. The women in the panel, usually at different stages of their pregnancies, cover educative and fun topics to make pregnancy an enjoyable journey, especially for first-time pregnant women. The new mom podcast also encourages women to make individualized decisions during pregnancy based on the shared experiences.
More information about this episode is available at: https://www.newmommymedia.com/episode/placenta-benefits-after-childbirth
In this episode, licensed acupuncturist Brent Keime, and his wife Airalia Keime, an intern midwife, grace the podcast to share their wealth of placenta benefits with listeners. According to Airalia, the placenta is an organ whose primary functions include nutrient transfer, hormonal exchange, excretory, and respiratory functions. However, Brent Keime articulates the placenta benefits after birth. First, according to Keime, placenta ingestion aids in the lactation process after childbirth in terms of the quantity of milk availed to the baby. Also, ingesting the placenta reduces the chances of postpartum anemia resulting from labor-induced blood loss. The placenta is an iron-rich organ, making it ideal for catalyzing blood formation as iron is a major blood component.
The podcast episode also addresses the fear associated with the foreseeable risks of eating one's placenta. Brent Keime affirms that there are no existent risks. Instead, risks pertain to the actual placenta preparation, those similar to everyday risks like food contamination which causes infections. Also, risks associated with placenta ingestion stem from smoking. Smokers face the risk of the placenta increasing the heavy-metal extraction from the products.
The episode offers insight into the placenta preparation techniques before ingestion. Brent Keime confirms that placenta preparation procedures are available on YouTube. The YouTube videos showcase the various placenta recipes, smoothies, pates, syrups, herb-infusion, amongst others. Brent Keime's advice for new moms is that encapsulation is a better placenta preparation technique, enabling the prolonged consumption of the placenta and keeps it pathogen-free.
To learn more about the different types of new mom podcasts hosted on the New Mommy Media platform, visit their website at https://www.newmommymedia.com
Release ID: 89047444