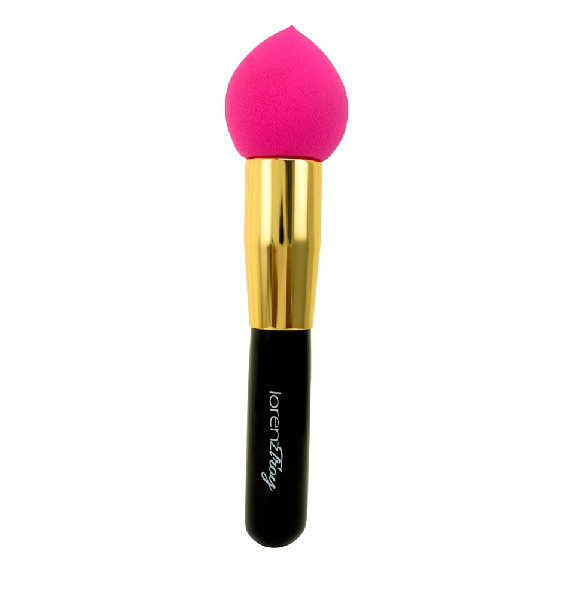 - September 24, 2014 /MarketersMEDIA/ —
Raleigh, United States – September 23rd, 2014 /PressCable/ —

http://www.lorenztroy.com/beautyblender
Customers looking for the latest Makeup Blending Sponge can purchase the new LorenzTroy Makeup Blending Sponge by LorenzTroy Cosmetics via Amazon. The product listing can be found on Amazon: http://www.lorenztroy.com/beautyblender
LorenzTroy Makeup Blending Sponge is designed with Makeup Enthusiast, Makeup Artist, Beauty Salon Owners in mind and includes multiple features such as:
Latex-free anti microbial foam and sturdy wooden handle for easy handling – Is easy to handle while eliminating makeup foundation on hands and no color bleed or sponge crumbling
Same Quality as Expensive Beauty Blender Sponges – The LorenzTroy sponge is also half the price of those expensive Beauty Blenders while providing similar or better quality.
Creates an amazing even, natural flawless finish – The sponges are high quality and will evenly distribute foundation or powder instead of absorbing the foundation into the sponge
In particular, Troy Davis, Owner of LorenzTroy Cosmetics had this to say about the product:
The LorenzTroy makeup blending sponge was designed with the client in mind. This sponge is brilliantly crafted with a wooden handle and aluminum gold ferrule that is securely bonded to the sponge. Unlike traditional (single sponge) designs, this new wooden handle design prevents unwanted makeup on the hands. That's right, no more problems with more makeup on hands than face! The LorenzTroy sponge has a smooth suede texture, latex free, odorless, and gentle on the skin to give that flawless air brush like finish.
Those interested in learning more about the company can do so on the company website http://www.lorenztroy.com/beautyblender . Those interested in purchasing can go directly to the Amazon product listing, here: http://www.lorenztroy.com/beautyblender .
Contact Info:
Name: Troy Davis
Email: sales@lorenztroy.com
Organization: LorenzTroy Cosmetics
Website: www.lorenztroy.com/beautyblender
Release ID: 64021