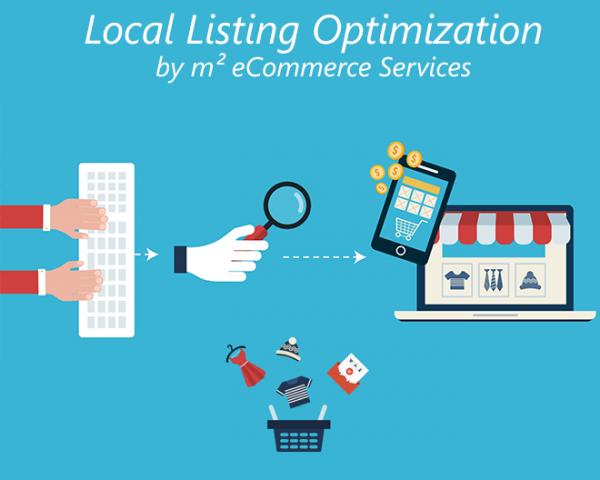 - February 13, 2019 /PressCable/ —
Local Business Owners looking for a professional Online Listing Optimization Service will soon be able to get easy and affordable optimization solutions from m2 eCommerce Services. Today Matt Mayer, Founder at m2 eCommerce Services releases details of the new Local Listing and Local Citations Optimization Service's development.
The Local Listing Optimization Service is designed to appeal specifically to Small Business Owners and includes:
Quick and complete local citations optimization – This feature was included because we noticed that a lot of info about the businesses of our customers were not accurate, complete or fully optimized. This is great news for the consumer as accurate citations help people and search engines discover a local business, which leads to more visits and inquiries.
Business listing directory entries – This was made part of the service, since apart from Google there are a lot of other business directories and map services that customers use to find local businesses. Customers who invest in the service should enjoy this feature because no matter where potential customers search, the chance of discovering a business with listings in all directories will definitely be improved.
Google Maps 3-Pack optimization – m2 eCommerce Services made sure to make this part of the Local Listing Optimization Service's development as the Google Maps 3-Pack appears on top of search results 93% of the time, so an optimized listing provides maximum visibility. Customers of the Local Listing Optimization Service will likely appreciate this because they will get more clicks and calls from customers.
Matt Mayer, when asked about the Google Maps Local Listing Optimization Service said:
"We care about making connections with communities and using that information to improve marketing initiatives. Helping local business to create content that drives audience engagement and commercial success is our mission because consumers don't think about channels – just what matters to them, at that moment. Our digital services work together, helping you stay in step with your audience at every touchpoint."
This is the latest offering from m2 eCommerce Services and Matt Mayer is particularly excited about this launch because reaching customers locally nowadays means meeting them online. With internet and especially mobile use on the rise, local business owners need the strategic know-how and technical support to be there for their audience where their audience will be and where they're likely to act.
Those interested in learning more about m2 eCommerce Services and their Local Listing Optimization Service can do so on the website at http://www.m2ecommerce.com/
Release ID: 481818