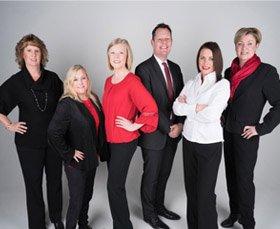 - September 17, 2019 /PressCable/ —
The Law Firm of Haugen Moeckel & Bossart address herein a new DUI decision in North Dakota, and the need to rethink the line of defense to best represent their defendants in such cases.
North Dakota's highest court in a unanimous decision has ruled that the state's new law criminalizing a driver's refusal to take a chemical breath test is in fact constitutional.
Previously, a driver who refused to take a breath test when pulled over by police on suspicion of drunken driving would, at most, lose his /her license. Emily Welker in her article written in the Forum wrote "Under the new law, a refusal carries the same legal weight as a conviction for drunken driving."
In other words, under the new law refusing to take a breath test could result not only in forfeiture of your drivers license, but also a fine… and it raises further the specter of winding up with a criminal record, and even worse, jail time.
North Dakota is the latest in a series of states that have come out in support of such a decision, including: Alaska, Florida, Kansas, Minnesota, Nebraska, and Vermont.
Justices have expressed the view that since driving is a privilege, and not a right, it is therefore subject to reasonable control by the state; and furthermore when you operate a motor vehicle, you are in essence giving implied consent to having your blood alcohol content tested.
To find out more about the new law and how it may affect you, Haugen Moeckel & Bossart are ready to address your concerns, and address the need for a new line of defense as it may specifically apply in your case.
Visit Haugen Moeckel & Bossart's website today at https://haugenandmoeckel.com/ to find out more.
About Haugen Moeckel & Bossart
Haugen Moeckel & Bossart was founded in 2007 and serves the Criminal Law industry. With more than 50 years of combined experience, our attorneys take pride in their Midwestern values of honesty and hard work, providing you personalized service that produces results.
Release ID: 88919318