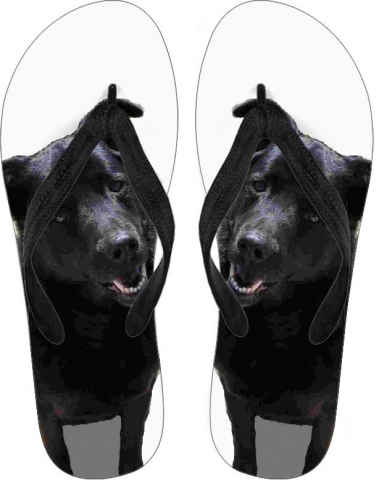 - June 24, 2019 /PressCable/ —
Franny4U has announced their new, exclusive line of gifts for owners & lovers of Black Labrador Retriever dogs.
For more information, please visit the store at https://www.franny4u.com/
Franny4U is an online store specializing in unique limited edition clothing, cups, mugs, wall panels and posters for passionate people around the world. It is owned by RKAD Enterprises Inc., a digital marketing company with vast e-commerce experience.
The Black Lab line is part of Franny4U's "Our Favorite Dogs" collection, a new series of product & gift lines centered around dog breeds personally selected by Franny4U founder Alexander Velitchko – award-winning young digital marketer & best-selling author – and especially his own family pets, one of them being Barley, his beloved Black Lab/German Shepherd/Rottweiler mix and "protector of the house."
In this line, Velitchko is honoring Barley's role as a real family member and "a man inside the body of man's best friend," especially the Black Lab mix's exceptionally deep attachment & loving, caring bond with owners; his loyalty in safeguarding the whole household from unwanted intruders of all kinds; his emotional companionship & support; and his neverending love for curiosity and enjoying adventures in the world around him.
"Barley is just the sweetest," says Velitchko. "He loves us like no one else, and he has a human-like life philosophy I feel any dog aspires to live by. I'm sharing his story with fellow Black Lab owners so they're empowered and inspired to see this same greatness in their own companions."
Some of the items include limited edition flip-flops, "All-Over" backpacks, silver & gold dog tags, regular tote bags, and leather tote bags in large & small sizes, plus "A Black Lab Steals My Heart" shirts/hoodies/V-necks for men & women, available in 8 sizes. All of these products feature Barley's likeness, in an effort to make him known for his companionship.
Other unique gifts include "My Better Half Is a Black Lab" tote bags, with an adorable image of Barley as a puppy, and a white mug that says "I Don't Need Therapy, I Have a Black Labrador Retriever." New items arrive in the line daily.
Velitchko created Franny4U in honor of his late mother Francine Martin, who had a tradition of sharing creative memory-making gifts. Francine most notably had success selling her creations on an Etsy store in 2013, shortly before she passed away of a very rare cancer.
Franny4U is a continuation of Francine's entrepreneurship, with its unique lines of apparel, decor, cups & mugs that appeal to super-passionate people of all ages – encouraging these people to show deep pride in the interests & hobbies that mean the most to them.
To find out more about Franny4U's new line of gifts for Black Lab owners, visit Franny4U.com.
Release ID: 528129