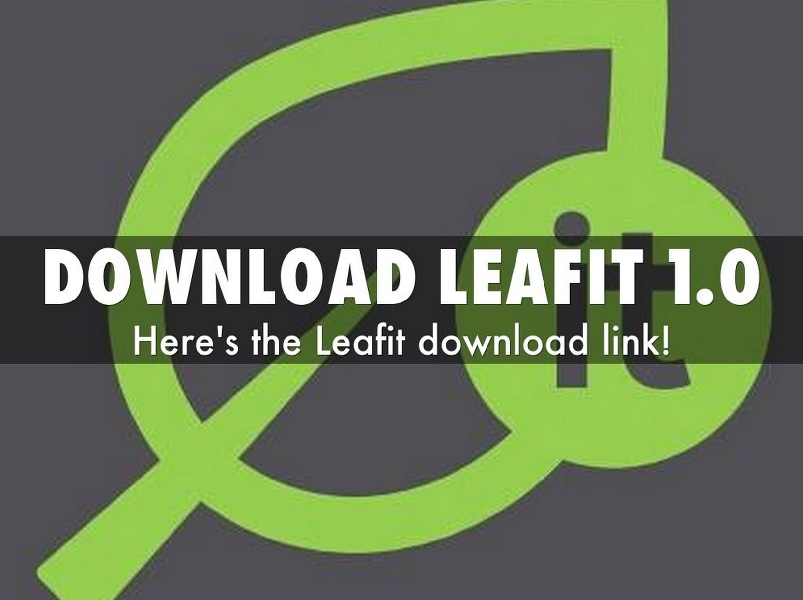 - September 18, 2014 /MarketersMEDIA/ —
New York, United States – September 18th, 2014 /PressCable/ —

Leafit, the new social network, announced to all Leafit associates recently that Apple has given the final approval for the Leaf It App 1.0 to debut in the iTunes Store at 12noon EDT on Wednesday, September 17th!
Social network users looking to get the new Leaf It App 1.0 from Leafit can do so by requesting a sponsor at this Request a Leafit Sponsor page.
The Leaf It App 1.0 is made to appeal specifically to folks that post images to social networks and also consists of:
Allowing a user to monetize the photos and images posted – All an individual need do is take a snap of an item, or pull one from the camera roll or perhaps the internet. Then describe all the items in the picture with helpful key phrases. Then post the image via the Leaf It App for friends and followers to have a look at!
Links social media accounts - Leafit hooks up already existing social networking accounts, so when an individual posts a photo to Leafit, friends as well as followers on Facebook and Twitter, will view it, too. Instagram, Pinterest and also Google + will be added to the Leaf It App version 2.0.
Pays out commissions – When anyone clicks on a product in a picture a user has posted, the Leafit It App instantly routes to whichever among the 19,000 + retailers that has that product at the most affordable price. With simply another click of a button, the item can be purchased, and as soon as this happens, a portion of the earnings will paid to the original poster.Retailers involved with Leafit and accessed via the Leaf It App: Amazon, Ebay, Target, Walmart, Dell, Canon, Nordstrom, Barnes & Noble, Expedia, Sears, Tesco, and Sony just to name a few.
Lawrence Sowell, Co-Founder & CEO, said this about the Leafit Social Network:
"Over 350 million pictures are added everyday on other social networks. Imagine when all those pictures are being added on Leafit and people are able to monetise and gain from that content. The Leafit mission statement is really simple. At Leafit our mission is to allow our users to financially benefit through the content they share."
Leafit is the first Social Network to pay users for posting the pictures they share that results in a product being purchased!
Those interested in learning more about Leafit or getting the Leaf It App can do so by visiting: http://www.paidtopostpics.com
Contact Info:
Name: Tony Peacock
Email: tony@market2mobiles.com
Organization: Market 2 Mobiles
Website: http://market2mobiles.com
Phone: 89166114271
Release ID: 63341