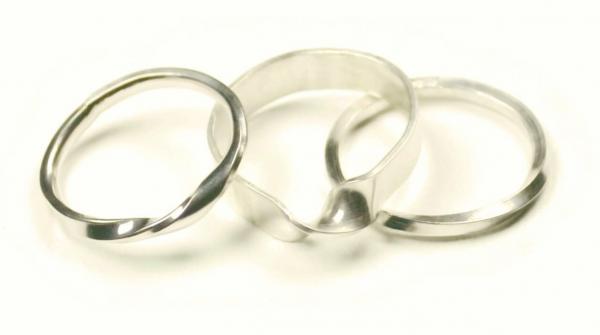 - November 26, 2020 /PressCable/ —
Movie fans looking for the latest jewellery will soon be able to purchase the Plot Twist Collection by Cinebling. Today Joy Smith, Chief Designer at Cinebling releases details of Plot Twist Collection's development.
The Plot Twist Collection is designed to appeal specifically to movie fans, movie makers, writers, and readers, and includes:
Handmade Sterling Silver – Cinebling's continued focus on high quality materials that are made to last is great news for the consumer who appreciates luxurious precious metal. The collection will be available in 18ct Gold shortly.
Sleek, chic, twisted metal – This motif was made part of the collection, as a reminder that anything can (and does!) happen. The saying goes that 'the truth is stranger than fiction' and after a year like 2020, who can argue? When you buy a piece from the Plot Twist Collection you can keep it close by to remind you of the exciting plot twists that still await you in your life.
A large choice of pieces and bundles – Cinebling made sure to make this part of the jewellery's development to provide an inspirational piece for anyone looking to change their life. Customers will appreciate this because sometimes a period of change or turbulence can lead to magnificence. Anything is possible!
Joy Smith, when asked about the Plot Twist Collection, said:
"If you are shopping for presents for film lovers, writers or avid readers this Christmas, you should visit Cinebling.com.
Our newest collection is the Plot Twist. This is Cinebling's most ambitious collection yet. It features bracelets, earrings, and necklaces as a tribute to plot twists from all kinds of films. The plot twist is an arc that has existed from Hitchcock to Fincher and can now be celebrated by film fans through our jewellery collection.
Plot Twist is the latest addition to our already unique design aesthetic that includes Perfectly Popped — jewellery with pendants and charms made from individual pieces of "popped" popcorn. We also recently launched our for one of a kind collection inspired by horror movies, for those who prefer to be frightened.
When I thought about my journey to becoming a jewellery designer, it certainly had a lot of twists, and I know that other people will be making that same journey from the life they have now to the creative life they are truly called to.
If you have an aspiring filmmaker, film critic, writer or cinema-junkie in your life then they'll love a piece of jewellery from our collection. If you want to celebrate the mystery and suspense that cinema does so well, have a glance at the Plot Twist collection!"
This is Cinebling's sixth release of a new collection and Joy Smith is particularly excited about this release because it gives a chance to reflect on the events of 2020 with a reminder that beauty could still be on the way. Cinebling was started as a way for movie lovers to share their love for cinema with the world. Joy Smith still "watches as many movies as I can." She wanted to share her passion for jewellery with others who "love movies as much as I do — whether you watch films or make films, or do a bit of both." We've sold our jewellery to film lovers all over the UK, and we'd love to help you find a perfect Christmas gift for yourself or for the movie lovers in your life.
Those interested in learning more about Cinebling can visit:
To go straight to the Plot Twist collection, click here:
https://www.cinebling.com/ourshop/cat_1711157-Plot-Twist.html
Release ID: 88987352