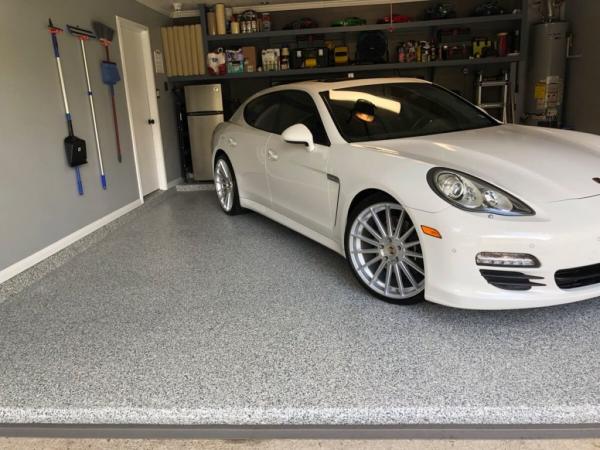 - December 19, 2018 /PressCable/ —
December 18, 2018 – Houston, TX – AmazingFloors.com was recently launched by the Ludy family of Houston, TX. The Ludys are best known as the owners of Houston Window Experts, the top selling provider of home replacement windows in Houston and the surrounding area.
With a long history of successful businesses to their credit, the Ludy family has no reason to believe that Amazing Floors will be anything other than a roaring success. The new business provides unique concrete floor finishing services to consumers and commercial clients within Houston.
Jeff Ludy, the principle owner and CEO explains why he feels that the timing for this enterprise is optimal, "Garage makeovers are now the fastest growing segment of the entire home improvement industry." He adds, "We've perfected the flooring portion of these makeovers and our innovative and unique approach to garage floor finishing can play an integral part to that entire process."
With the industry being so well-established and the Houston market so competitive, one must wonder how Amazing Floors plans on differentiating itself. Ludy replies in this manner, "Traditionally, people have turned to epoxy finishing when considering redoing or repairing their concrete floors." He then explains, "But the truth is that what we use is actually 4 times stronger than epoxy."
Rather than using traditional epoxy finish, Amazing Floors uses something called polyurea. Though still quite new to the market, polyurea is considered the next generation of floor finishing. It is more durable than epoxy, it is easier to apply and the finished product is infinitely more flexible and attractive. Consumers can choose from any number of colors and textures to ensure that they get the exact look that they're hoping for.
The evolution of concrete floor finishing is quite interesting and not a lot of consumers are aware of all the alternatives. The staff at Amazing Floors encourages anyone thinking about refinishing their concrete floors to get all the facts before making a decision.
A good place to start would be by visiting AmazingFloors.com or getting in-touch through the channels below.
Jeff Ludy
AMAZING FLOORS
467 W 38th Street,
Houston, TX 77018
Phone: 281-612-1100
Release ID: 461672