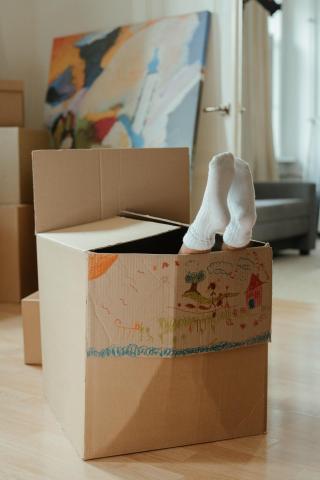 - May 8, 2021 /PressCable/ —
The Mortgage Reports released a new mortgage process guide to help new home buyers understand and compare basic loan types and lender programs.
More details can be found at https://themortgagereports.com/19098/what-is-a-mortgage-and-how-does-it-work
The newly released step-by-step guide aims to address difficulties consumers face in understanding the complexities around mortgages and loans. The guide covers the differences between FHA (Federal Housing Administration), USDA (United States Department of Agriculture), and VA (Veterans Affairs) loans.
A recent survey revealed that 25% of consumers did not even know their current interest rate. The Mortgage Reports new guide seeks to improve public comprehension of the mortgage industry and help people find the right home ownership program for them.
The guide is entitled "What is a Mortgage and how does it work" and condenses a vast array of complex information into a basic explainer designed to guide those looking to buy or refinance a home. It covers mortgage basics such as how they work, how they differ from other loans, and why they are used to buy property. It also looks at various types of loan products and contains tools to compare rates and check eligibility.
The report also includes up-to-date information on lender interest rates for each state and a "future rates" forecast. There are also detailed reviews on lenders and products. Consumers can explore the best products in categories such as "first-time buyer", VA, FHA, "poor credit", and so on.
The Mortgage Reports also provides a comprehensive guide to refinancing options and strategies. It offers a calculator designed to compare refinance rates and assess whether those options are worthwhile.
The Mortgage Reports website is compiled and written by market-leading consumer finance experts and provides up-to-date advice and knowledge to help readers navigate the US housing market. In addition to basic guides and tools, there are articles to help shed some light on hard-to-understand subjects.
A spokesperson said, "Our step-by-step guide will direct aspiring homebuyers through the process from start to finish. Know what to expect, no matter where you are in your home buying journey."
Interested parties can find out more at https://themortgagereports.com/19098/what-is-a-mortgage-and-how-does-it-work
Release ID: 89011877