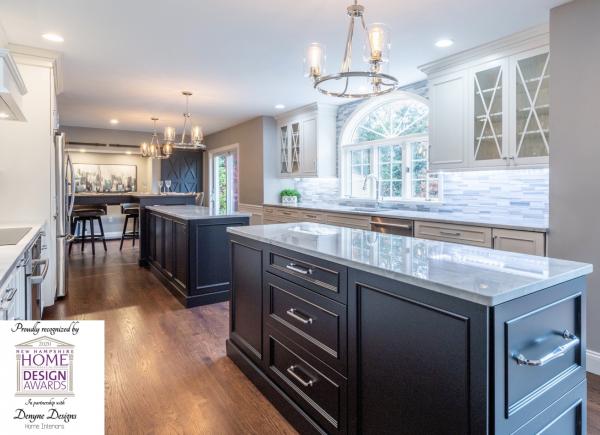 - April 8, 2020 /PressCable/ —
A Merrimack NH home remodeling contractor has launched a social media campaign to build their business utilizing the power of the internet.
For more information see https://newenglandcustomremodeling.com
New England Custom Remodeling has launched a new digital marketing strategy using social media platforms. The objective of the effort is to increase the visibility of the company that will lead to more jobs for the luxury home remodeler.
This award-winning company specializes in luxury bathroom and kitchen remodels. While headquartered in Merrimack the firm serves all of New Hampshire and Southern Massachusetts.
Throughout its history the company has taken great pride in being on the cutting edge in both it's craftsmanship and it's commitment to customer satisfaction. Offering their services via Facebook, Twitter, YouTube, Instagram and variety of other platforms will allow more area residents the opportunity to take advantage of the company's services.
Management felt that launching a social media marketing effort was the next step to maintaining their status as a socially sensitive and savvy part of the local online and offline communities.
To gain the competitive advantage, the company's media marketing team defined local cities and suburbs that met their target market criteria, created specific types of home remodeling offers, created paid and non-paid posts and ads on various social media platforms and had interested prospects "self-qualify" themselves by sharing some basic information.
The marketing team found that they had to continually test, test and re-test images, headlines, and copy to find the best combination of social media marketing to get the best responses.
Kris Whitehead the owner said, "Social media is not a passing fad – it's here to stay and our company is actively pursuing innovative ways to leverage our social media presence so we are increasing our new prospect calls and sales strategies and it's working. We believe it is giving us a local competitive advantage."
During their launch of social media marketing, the company invites homeowners to contact them through Facebook, online chat or simply call (603) 833-2354.
For more information see the above URL.
Release ID: 88951942