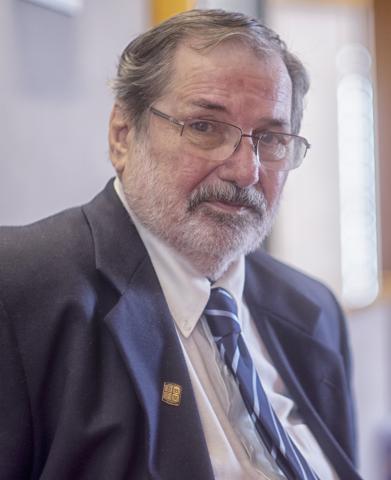 - December 14, 2020 /PressCable/ —
Virginia Beach, VA, December 14th, 2020: Acclaimed and award-winning poet, novelist, and playwright Robert P. Arthur is delighted to see the publication of one of his earliest stage play scripts that were produced, but not published. "Floyd Collins and the White Angels of Sand Cave" is yet another feather in the cap of the internationally renowned post-modern writer and poet who shot to fame with his long poem, Hymn to the Chesapeake.
"Floyd Collins and the White Angels of Sand Cave" is set to go live on 15 December, available at Blue Moon Plays, and is expected to become a big hit with theatre directors and theatre audiences. More information on the play can be found on the Blue Moon Plays website: https://havescripts.com
Very few people now remember Floyd Collins, but the story of Floyd keeps coming back in articles, books, and movies since 1925. The incident inspired the 1951 movie "Ace in the Hole", starring Kirk Douglas. The play is set in Kentucky in 1925. Floyd Collins became trapped 200 feet underground while searching for a new cave to make his fame and fortune. The story consumed the nation and became the third- biggest media even to be reported upon between the two World Wars. It was extensively reported by newspapers and was a sensation on the newly launched radio broadcast services. As a play, it will appeal to a wide audience of men and women between seventeen to ninety.
Said Jean Klein of Blue Moon Plays, "I am excited to be publishing more of Robert's work. He is arguably the inventor of the term "poem/play", where powerful lyrical poetry is woven with music and song to create an intoxicating stage event. This year we published his collection of poems" Silver Beach Road" which is a life in poetry inspired by the Eastern Shore of Virginia, and recently published his extraordinary play "Rasputin: The Libertine", another early play that was produced but not published. I am thrilled to be publishing "Floyd Collins and the White Angels of Sand Cave", which deals with very current topics of the media, truth, and perception. Robert has that enviable skill of instantly transporting a reader or audience into a different time and place just with his words."
The Floyd Collins play will interest audiences today because it makes a universal statement: reality is unknowable. The characters in the play, Floyd's family and friends are committed to telling the truth and almost come to blows when trying to piece together the truth about Floyd's entrapment in Sand Cave. For them, the matter becomes an existential crisis. What really happened?
When asked about why he wrote the book, Arthur said: " My friend, journalist, and poet, Nancy Davis, told me the story and handed me a book about Floyd. I immediately identified with Floyd as the story reminded me of my childhood when I suffered seizures and hallucinations and felt trapped in a dark mental, place and would go hide out in a pantry. The focus of the play becomes not the possibility of Floyd's escape (he dies) but rather how the escape could have been achieved. I love the unintentional poetry of the dialect of the Kentucky Karst and intentional mystical and choral effects in the dialogue. One becomes entrapped in the language, as well as the story." Arthur and the publishers have hopes that the book will be read by theatre directors and produced when theatres and arts spaces open their doors again.
There's particular excitement about this launch because this is Arthur's thirtieth book to be published. He shows no signs of slowing down at the age of 77 and continues to write prolifically. Last winter saw the release of his Rolling Olive Press published marine magnum opus, the novel, "Master William and the Finman", a fascinating supernatural shape-shifting sea story.
In Arthur's own words, "I currently have a novel ready to publish, three books of poems, including my best love poems, a book of short plays, as well as a book of short stories. Now retired from teaching, I am a compulsive writer." That is what is to be expected of this author, poet and playwright, whose indefatigable spirit is an inspiration to many much younger than him. No doubt, he will go on to win many more accolades and much appreciation in the times to come. Much like he did for his book of poetry, "Hymn to the Chesapeake", which has been produced as a musical play and seen performances in St. Petersburg, Washington, New York City, Maryland, and throughout Virginia
In a recent interview, the author made a point of thanking Nancy Davis, who handed him the book about Floyd in the first place.
Those interested in learning more about the book can visit here: https://havescripts.com
Release ID: 88989609