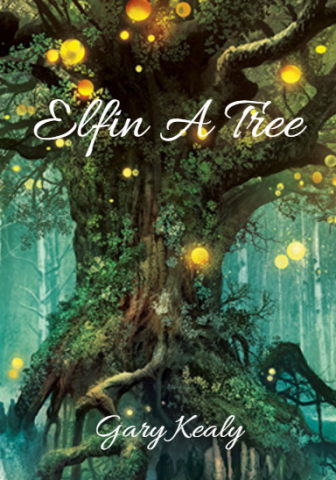 - May 23, 2017 /PressCable/ —
Involved in multiple areas from health and wellness to investing and sustainable development, Gary has always had a love for writing and especially in the fantasy genre. Gary Kealy is launching his brand new book, "Elfin A Tree". The book is set to go live May 22nd 2017, available currently online, the book is expected to become a big hit with fans of the Fantasy world.
More information on the book can be found here: http://tierraskies.com/elfinatree
This is the first purely childrens book Kealy has authored. The book was written with the aim of inspiring children to believe that the world as happening for them and not to them. They can then have the confidence to make their dreams a reality. If in some small way this story can instil that mode of thinking in children or anyone who reads it then this story will have been worth it.. There's also particular excitement about this launch because It is the first in a new series of children stories focused on teaching children the power of mindfulness and conscious awareness .
Elfin A Tree demonstrates the power of taking responsibility for what happens in one's life and to act in a way that moves one forward to a life of true abundance. Readers will likely find a particular interest in the book as it is a long form poem. The book's cover art was created by Rebecca Kealy and Elfin A Tree will likely have multiple iterations before a theme stylistically is settled on.
Gary Kealy has a background in health and wellness, applied biology and is a huge advocate for the re-wilding lifestyle. This helped shaped the creation of the book combined with a love for fantasy fiction and a deep spiritual practice. This story was forged in the furnace of the natural world.
When asked about why he wrote the book, Kealy said: "I was compelled to write this book as I have always wanted to deliver a strong message of hope and unlimited possibility to the younger generation"
In a recent interview, the author made a point of thanking his wife Ciara for all her love and support and for her part in the creation of the book, saying: "I would like to thank everyone involved in the creation of this book especially my wife, there is a momentum of ego in writing anything and ofen the most important thing someone can be is honest, I will be forever grateful for that honesty and the grounding support she gives me always."
Those interested in learning more about the book can visit here: http://tierraskies.com/elfinatree
Release ID: 201884