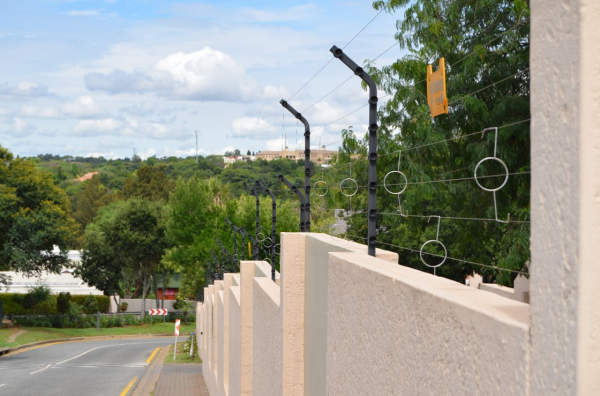 - November 6, 2019 /PressCable/ —
The details of the new expanded service can be found at the company website, with a variety of choices of electric fence installations, like custom electric fencing, wall top electric fencing options and more. Free quotations as well as cost calculation services have also been made available.
Interested parties can get more information at the company website: https://adaway.co.za
All installations are personally supervised and inspected by the CEO of the company before being signed off by the client. The fully licensed teams of trained installers adhere to the highest standards of service quality in the industry and an electric fence certificate of compliance is issued to every customer at the completion of an installation.
The company website also mentions that "Our after sales service is the best in the industry and we also offer ongoing maintenance contracts for our security conscious clients that want peace of mind. No project is too large or too small for us and we pride ourselves on giving our customers the personal and hands-on attention that they deserve."
Adaway Home Services also caters for the requirements of special need customers by offering other related security services. These optional services include the sale and installation of electric fence energizers, the supply of Centurion gate motors and security gate systems with full remote control automation.
Further details are also available here: https://www.dailymoss.com/find-the-best-electrical-fence-installer-security-specialist-in-sandton
For more security minded customers the company also offers the supply and installation of the Energizer Buddy System, a GSM device which gives the home or business owner remote monitoring capabilities. The system allows for remote control of security and access to properties via the use of the property owner's mobile phone, laptop or desktop computer.
With the Energizer Buddy System property owners can arm and disarm energizers and alarms from their mobile phones and even open automated gates remotely. This gives owners full control when they are away from home or out of town, so that someone else can get access to the premises.
Interested parties can go to the above website for more information and service details.
Release ID: 88932655