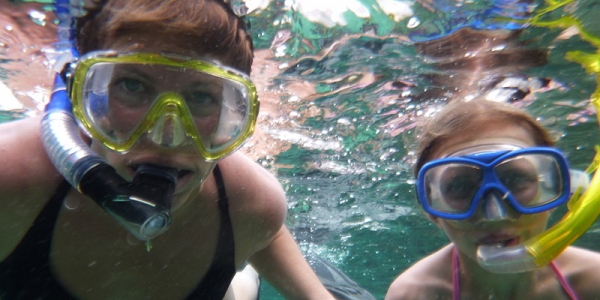 - September 25, 2015 /PressCable/ —
October 15 is an exciting day for avid aquanauts as it marks the beginning of the new dive season in Khao Lak, as the Similan Islands National Park opens its floodgates to underwater visitors once again.
Every year, the popular diving area closes for six months to allow the reefs and their inhabitants to regenerate. The official closure also coincides with the monsoon season in the region making it illegal for dive boats to operate between May 15 and October 15 but in just three weeks; divers will once again be able to explore the famous dive hotspots found in the Similans.
The Similan Islands welcome tens of thousands of visitors each year, with the majority heading out from the coastal town of Khao Lak to make the 60-km long journey to the archipelago. Liveaboard boats like the MV Oktavia – a Swedish-owned boat that carries 20 people out to the local reefs for diving and snorkeling – frequent the waters in the national park, where sightings of huge whale sharks and manta rays are common.
According to Jamie Walsh, Marketing Manager at Oktavia Dive Center, the 2015-16 dive season looks set to be one of the best for years: "Each year gets better and better on the MV Oktavia, and the improvements we have made over the low season will ensure anyone who chooses to explore the Similans with us will have the time of their lives."
Jamie continues: "The local marine and plant life are continuing to recover in the wake of the 2004 tsunami that led to numerous problems for our reefs like sun bleaching and I am excited to say that the new dive season promises to be a great one – perhaps the best yet!."
The Similan Islands are accompanied by other popular diving hotspots including Koh Tachai, Richelieu Rock and Koh Bon, where divers head underwater to spot one of the many whale sharks that inhabit the area due to the deep waters. Manta rays, turtles, mantis shrimp, dolphins and leopard sharks are also regularly spotted and last year a pod of killer whales visited the area – their first visit since 2008 and many hope to see them return in the new season.
Release ID: 92147