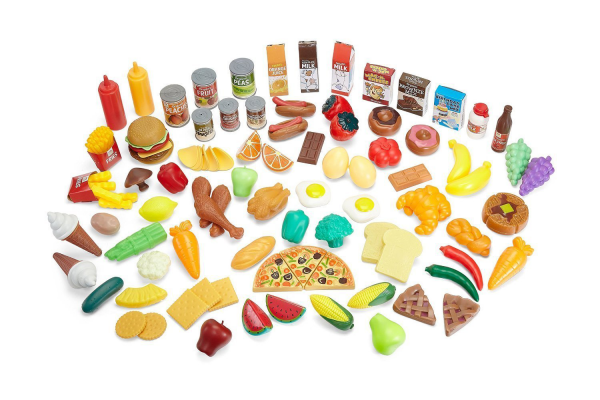 - February 21, 2017 /PressCable/ —
In celebration of their upcoming one year anniversary, Mommy Please announced today that some new stackable discounts will be available for their popular play food set.
"Over the past ten months, sales for our play food set continue to grow," explained Mommy Please spokesperson Elsie Murphy. "Customers have been so enthusiastic about our play food, and this has helped sales to exceed all goals and projections. Now we want to give back to our customers. We typically offer some sort of discount on our play food set, in order to keep it more affordable for families. For a limited time, we are going to stack this discount to provide additional savings for customers."
Made of the highest quality, BPA-free plastic, the Mommy Please play food set is durable, shatterproof and designed with kids in mind. The variety of food pieces are brightly colored and can help to teach children about the many food options available to them. Some of the food pieces include eggs, pizza, bananas, carrots, watermelon, grapes, apples, bread, milk, juice, hamburgers, asparagus, and chicken. The play food is designed to educate children about food choices, and how to select healthy food combinations. This learning is accomplished through imaginative play, the best learning method for children.
Over 375 customers have written reviews for the Mommy Please play food set, with an average review rating a 4.7 out of five stars, and 96% of customers saying they like their play food set. One five-star review was written by a verified purchaser who wrote "A happy eight-year-old! I bought this set for my eight-year-old granddaughter's birthday. I was very happy with the variety of play food and especially the quality and durability. She loves it and I'm sure will enjoy many hours of playtime in the "kitchen." This is the third time I have bought a kitchen play set of food for grandchildren, and it is by far the best value in terms of quantity and a quality product."
Available only on Amazon.com, the Mommy Please play food set is currently priced at $23.97, with free shipping available on purchases over $49.
About Mommy Please: "Mommy Please desires nothing more than to bring education, prosperity, and (most of all) Health for children around the world. By providing an education tool known as the healthy organic play food set, Mommy Please is gearing its resources towards this single goals, hoping to touch the lives of children and parents around the world."
Release ID: 171778