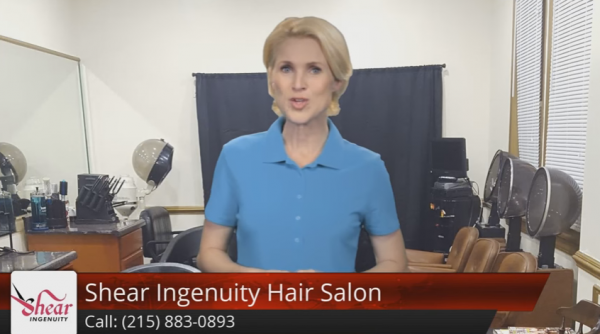 - September 2, 2016 /PressCable/ —
Current residents of Philadelphia that might be looking for a new hair salon that they can trust, well look no further. Reputation Media TV has recently published another new video commercial from a client of Shear Ingenuity Hair Salon that had an amazing experience, Dareema D. Shear Ingenuity wanted to show how much they really appreciate the feedback they get from their client's so producing a commercial about their experience was the best way to go.
This new video review can be viewed at this link: Shear Ingenuity Hair Salon Philadelphia Client Review.
Whether a client is brand new or a loyal returning patron, they will always be greeted by an amazing staff, giving a friendly smile when they step through the doors, and receive their service in a very welcoming environment. Shear Ingenuity is committed to creating a positive client experience where each client can relax and enjoy themselves while the receiving the best treatment possible. "Ramika is a super talented stylist. Her creativity and ability to create masterpieces is unparallel. I will forever be a Shear Ingenuity client" – said Dareema.
The hair salon stylists at Shear Ingenuity know that there are so many different types of hair care products on the market today, but they only carry a full range of the best quality products from Mizani, Jane Carter Solution, All Nutrient Certifiably Organic Hair Color, Kera Care and Design Essentials.
Shear Ingenuity takes pride in their work and it is their objective to provide each one of their clients with the highest quality service available at an affordable price. So regardless if someone wants to change up to the latest trendy hairstyle they saw online, or maybe stick with something a little more classic and traditional, Shear Ingenuity can create an exceptional concept of unique beauty well suited for any client's taste
Shear Ingenuity's expertise is healthy hair care and they focus on helping potential clients enhance their natural beauty. For those that want to learn more, they can simply go to www.shearingenuityhairsalon.com where they can book an appointment, see their latest work and learn about their stylists. They can also call them at 215-883-0893 and speak to Ramika Guillory personally.
Owner of Shear Ingenuity, Ramika Guillory says, "Honest reviews of our business are always welcome. We are happy to service clients, because they are the key to our success, and we create a masterpiece with each client that walks out of our doors"
Release ID: 130833