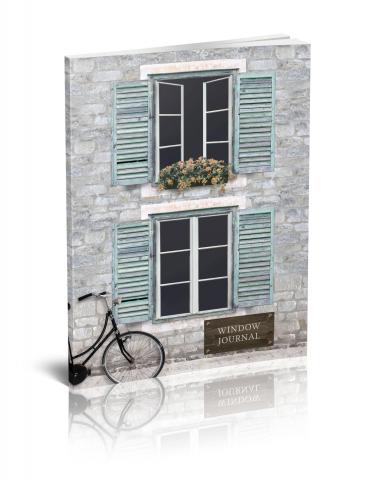 - September 20, 2019 /PressCable/ —
Christian entrepreneur and author of two books Katrina Maes has launched her brand-new book, "Window Journal". The book was released earlier this month and is available online. It is expected to become a big hit with Christian women who want to clear their minds of worry and busy schedules and replace them with a prayerful plan of balance, planning and self-care.
More information on the book can be found here: www.windowjournal.com.
This is the second book Maes has authored. The book was written with the aim in mind to provide a 5-in-1 solution to simplify and capture life's precious moments, including options for journaling about prayer, relationships, gratitude, wellness and planning/goal setting. There's also particular excitement about this launch because using it becomes a celebration of personal achievement and documentation of living a God-filled life.
Christina B. from England, says, "This is the best journal I've ever used, it's as if it was made for me! I have a crazy busy life and this journal has been such tool for focus and productivity for me. More importantly, this journal is my secret place to deep dive with God and let peace and order come. I love it!"
Window Journal sets its main focus on providing a Christian journal and goal-setting tool to create a more fulfilling life. Readers will likely find particular interest in the fact that it's the only 5-in-1 journal for busy women who want to track their gratitude, use an effective planner, incorporate prayer into their daily lives, journal about relationships and life events, and increase wellness. The book's cover art was created by the author herself and Window Journal is being released by Maes Group Pty Ltd.
When asked about why she wrote the book, Maes said: "I was frustrated with keeping five separate journals, so I prayed for a better way. Then I remembered the story of Daniel going to his window three times a day and wanted a way to do the same while bringing all the areas of my life to God in prayer, no matter where I am."
Maes has hopes that the book will inspire women to take daily action for themselves while knowing and acting on the basic disciplines that lead to a happy and inspiring life.
Those interested in learning more about the book can visit here: Window Journal.
Media inquiries should be directed to The PR Secrets, Katrina Maes' public relations agency of record.
Release ID: 88920937