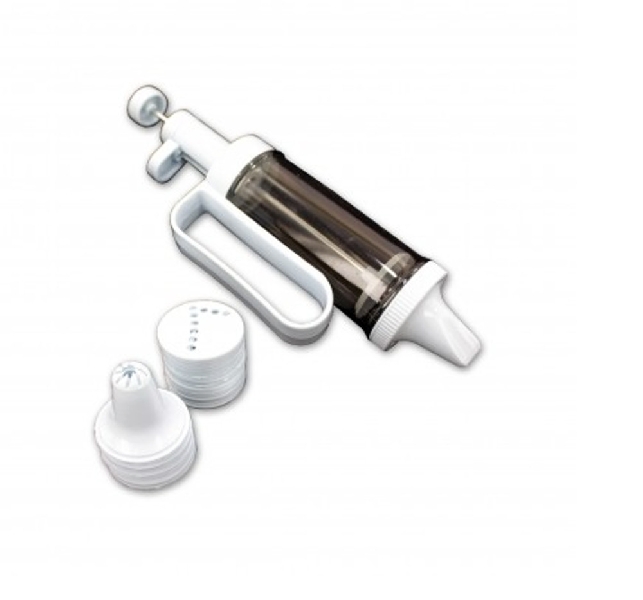 - November 10, 2014 /PressCable/ —
Wholeness Home, a distributor of high quality, affordable products for the home and kitchen has expanded their business model to include online access through the Amazon Marketplace. Wholeness Home's announcement means their products will be now be availablein the global marketplace. Known for their exceptional customer service and highest standards of production, Wholeness Home makes products that make are designed to bring families together and make homemaking easier and more fun.
The 31 nozzle cake decorating kit comes with 6 different tips. It can be used for icing cakes, cookies and cupcakes as well as for preparing mouth watering appetizers.  The easy to use dispenser features simple on and off assembly of the various tips.  The plunger is smooth along the edges and provides for clean and even distribution of the filling. The cake decorating kit is desinged to be used by both newbies and professionals. It can generate grand designs fit for a wedding cake as well as basic designs one would expect in a starter kitfor young bakers. The kit is dishwater safe and easy to clean.
Annie French, Vice President of Sales at Wholeness Home, says the choice of baking products as their Amazon debut was made to highlight one of the core values of Wholeness Home which is bringing families together through baking and cooking. "This kit represents our core value in that it is designed with beginners and professionals in mind. It is the perfect choice for parent/child cookie,cake and cupcake projects. And teaching kids to bake and cook can provide essential lessons in responsibility, nutrition, math and measurements as well as lead to an improvement in their self-esteem."
The cake decorating kit is available now on Amazon and Wholeness Home plans to add additional home and kitchen products to their new online marketplace throughout the upcoming holiday season.
Release ID: 67821