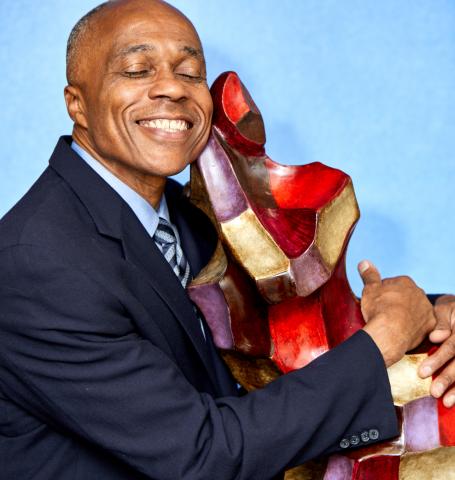 - June 12, 2020 /PressCable/ —
Dr. B. Bootstaylor ascribes to a philosophy of "Shared Decision Making" in maternity care based on his extensive training, deep experience, and genuine belief in empowering your birth journey. Dr. B. obtained his M.D. from the Albert Einstein College of Medicine in 1988. Being Board Certified in both Ob/Gyn & MFM, Dr. B. was on faculty at Beth Israel Medical Center (NYC) from 1994 – 1996, teaching the Resident staff the many birth options that he readily and safely supports. In practice in Atlanta, GA, since 1996 as an Ob & MFM, Dr. B. has developed his shared decision making (SDM) model of care into an inviting process that encourages the mother to engage her maternity care and birth confidently and safely. In working with many health care professionals such as Doulas, Midwives, and Child Birth Educators, Dr. B. creates a healthy environment for the mother to discover her confidence about her birth preferences with a genuinely supportive team (……a nod to his military background on a Special Forces A-team). The concept of "guided discovery" gives a voice to the SDM model that many patients want to be a part of. Patients do not have to fight for this respectful process, as it is the expectation of our partnership with you…, aka SDM. Necessarily you are in alignment with the birth team, an alliance that Dr. B. encourages and has the temperament and vast clinical skills to support safely; a hero's journey. Dr. B Bootstaylor is launching his brand new book, "Shared Decision Making: Bring Birth Back Into The Hands Of Mothers Vol1." The book is set to go live today and will be available through Amazon. This book is expected to become a big hit with fans of the Maternal & Midwifery world.
More information on the book can be found here
This is the first book Bootstaylor has authored and was written to outline Shared Decision Making in a clear, concise fashion. Six information-packed chapters build upon each other, guiding the reader to adopt a new way of viewing themselves and the power derived from this model of care. There's also particular excitement about this launch because It will be the author's much anticipated first release.
Shared Decision Making: Bring Birth Back Into The Hands Of Mothers Vol1 sets its primary focus on drawing on over 30 years of academic and clinical experience, Dr. Brad Bootstaylor provides you with a resource guide to having an "empowered" pregnancy and birth experience. Readers will be very interested in understanding Shared Decision Making from the viewpoint of an MD, FACOG that is board certified in Obstetrics and Gynecology and Maternal-Fetal Medicine by the American Board of Obstetrics and Gynecology. Serebral360 Inc. created the book's cover art, and Serebral360 Publishing is releasing shared Decision Making: Bring Birth Back Into The Hands Of Mothers Vol1.
Brad S. Bootstaylor, MD, FACOG is board certified in Obstetrics and Gynecology and Maternal-Fetal Medicine by the American Board of Obstetrics and Gynecology. He has been in private practice in Atlanta since 1996 and is a co-founder of Atlanta Perinatal Associates, departing this company in 2009. Dr. Bootstaylor received his medical degree in 1988 from the Albert Einstein College of Medicine in New York. He completed his Ob/Gyn residency at St. Luke' s/Roosevelt Medical Center in New York City in 1992. He also completed his fellowship training in Maternal-Fetal Medicine and Obstetrical Sonography in 1994 at the Univ. of California at San Francisco Medical Center (also his hometown). Subsequently, he spent two years as an Assistant Professor of Ob/Gyn at the Beth Israel Medical Center in New York. Dr. Bootstaylor has published several articles on fetal physiology and obstetrical sonography. As an undergraduate, he received the Jonas E. Salk Scholarship, and during his active duty for four years with U.S. Army Special Forces (Green Berets), he received the Army Commendation Medal. He is a Fellow of the American College of Obstetrics and Gynecology, and a member of the National Medical Association, American Institute of Ultrasound in Medicine, and the Society for Maternal-Fetal Medicine. Dr. Bootstaylor and his wife Lisa (also a physician) live in midtown Atlanta and immensely enjoy raising their three children.
When asked about why he wrote the book, Bootstaylor said: "Admittedly, my experience allows me to support a variety of scientifically supported safe birth options comfortably, but my passion for writing this book was formed in the birth stories—the stories of Shared Decision Making with the alignment to Bring Birth Back Into The Hands Of Mothers."
Bootstaylor hopes that the book will help expecting parents to understand that this process is intuitive and the tools provided will enable you to practice it in an empowering and meaningful way. This positive outlook from the author is undoubtedly a testament to their optimism, considering some of the mishaps during its creation. At one point, for example, we were at risk for missing the deadline for our pre-launch for Mother's Day due to last-minute edits. Gratefully, we made it just in time, with only a few minutes to spare.
In a recent interview, the author made a point of thanking his patients for allowing him to share in their birth journeys. Also thanking his gracious staff and his highly detailed and organized office manager Julia M. Thank you to the founder of Serebral360 Inc., S. A. Grant, for his forward insight and steadfast team for pulling this book together. For their part in the creation of the book, the author thanks his robustly supportive and loving family; Lisa, Chloe, Chase, and Chance, whose guidance encourages him to "do the work," and ultimately make this journey possible.
Those interested in learning more about the book can visit here
Release ID: 88962713