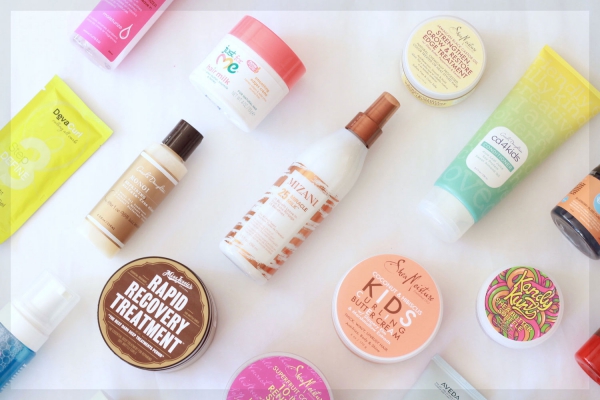 - July 1, 2016 /PressCable/ —
Natural hair products website hair-products.net is now offering a wider range of black hair products for African American women who want to embrace, with confidence and style, their natural tresses. While the debate about what is the best conditioner or shampoo for natural black hair goes on and on, it's been found that organic or natural ingredient products that have no sulfates are usually the best option. These are the types of products that are the focus for hair-products.net, a website dedicated mainly to Natural Hair Products for African American women with curly, coily or kinky natural hair.
Now offering natural hair products from the top brands in the industry! These include brands such as Agadir Argan Oil, Art Naturals, As I Am, Cantu Shea Butter, Carol's Daughter, EDEN BodyWorks, Giovanni, Kinky-Curly, L'Or?al Paris, Miss Jessie's, Mixed Chicks, NOW Solutions, OGX (Organix), Pure Body Naturals, SheaMoisture, TGIN, Tropic Isle Living and many others. A few more brands were recently added to the website, which includes Creme of Nature, Curls, Just Natural and Lotta Body. Although a few of these brands do have products for relaxed hair, they carry a line of products that caters to women with natural hair.
Along with shampoos, conditioners, styling products, hair oils, and mask, now also offering a small but growing selection of accessories such as Curlformers by Hair Flair which is a heat-free, salon-quality hair curling system. The PuffCuff Hair Clamp, which is a tool that can use to achieve various styles easily without putting too much stress on the hair; they are available in four sizes. Another useful tool recently added is the Denman Be-Bop Massage Brush which can be used to massage the scalp during the shampoo process; stimulating the scalp helps to keep the hair looking healthy as it grows. To entice and encourage other African American women looking to go natural, are a few transition kits that allow them transition without having to do the 'big chop' as some may choose to do.
Looking forward to having new customers so please visit the website hair-products.net and sign up for newsletters and to follow us on social media, all the links are on the website.
Release ID: 121755