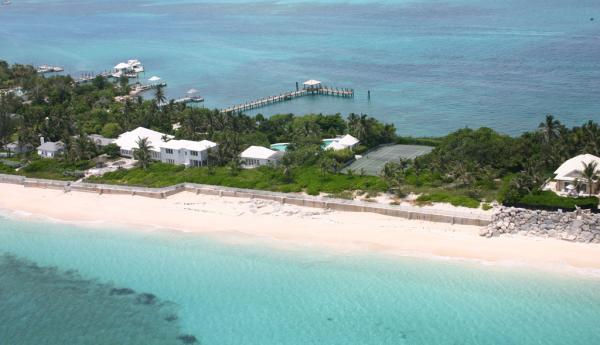 - November 11, 2020 /PressCable/ —
The new "Extended Stay Visa Program" is a remodeling of the current annual residence regime: it expands its qualifying criteria and makes it easier and faster for persons to get consideration and approval for living and buying a home in The Bahamas.
Bahamas Real Estate Agent and Residency Consultant, Glenn Ferguson, when asked about the program, says that "Under the revamped program, persons from abroad will be able to apply for a visa online and be granted permission to live in The Bahamas for remote work or study purposes for one year. In addition to people wishing to permanently relocate, the initiative is perfect for progressive companies who expect remote working to continue into the future, even permanently in some cases, for small firms who may want to shift operations for the full year, and for students studying virtually."
Ferguson, go on to say "Only 60 miles from Florida, The Bahamas is ideally situated for persons wishing to relocate and/or work remotely. In addition to the sparkling sun, sand, and sea, the salty warmth and beauty of the islands, and with excellent broadband speeds and mobile communications, The Bahamas offers a perfect escape but also close enough to provide flexibility in an ever-changing world. Interest in home sales, second home sales, and long and short term rentals had already increased over the summer due to the number of people wishing to relocate.
While many people are familiar with Nassau and Paradise Island, persons can consider buying homes on any of the hundreds of pristine and unspoiled islands in The Bahamas, scattered over some 100,000 square miles of the Atlantic Ocean. Specifically targeting high net worth persons as well as those who can work remotely.
When asked how the current pandemic might affect his program, Glenn said, "Frankly, this is an ideal time to consider buying for a number of reasons. First, most people have more time to weigh their options. More importantly, The Bahama Islands offer what many people will be looking for as things get back to normal – low density, sun, sea and sand. All that with modern amenities and proximity to the United States, simply make the Bahamas an ideal choice for second home and vacation home buyers."
Glenn, was also excited about his company's "Islands of The Bahamas…It's Also Better to Live Here" program. The program which is specifically designed to assist persons looking to relocate to The Bahamas, by providing professional guidance with residency and buying a house in The Bahamas.
Check out "It's Also Better to Live Here" – http://www.homesforsaleinnassaubahamas.com/bahamas-real-estate-campaign-its-also-better-to-live-here
About Homes for sale in Nassau Bahamas
Homes for Sale in Nassau Bahamas is a luxury real estate firm founded in 2001 and located on West Bay Street in Nassau, New Providence and provides individually tailored real estate consulting and marketing services for persons looking to buy, sell or lease property in The Bahamas. The company boast of having strategic partnerships with Legal, Accounting & Tax, Finance & Investment expertise, making it a one stop shop for investors looking to buy real estate in The Bahamas.
About Glenn Ferguson
Glenn has a diverse background in financial services, specializing in retirement planning and has meshed this with, residency consulting and luxury real estate to provide international and local clients with the in-depth market insights, and financial guidance needed when buying a home or investment property. Glenn is a Bahamas Real Estate Association (B.R.E.A) licensed agent and an Associate of Darville Wong Realty, a local real estate company headed by Christopher Darville and William Wong, Two times Past President of The Bahamas Real Estate Association (B.R.E.A), combining over 100 years of real estate in The Bahamas experience.
Read article – https://www.homesforsaleinnassaubahamas.com/New-Bahamas-Residency-Program-to-Boost-Real-Estate-in-The-Bahamas
Release ID: 88985134