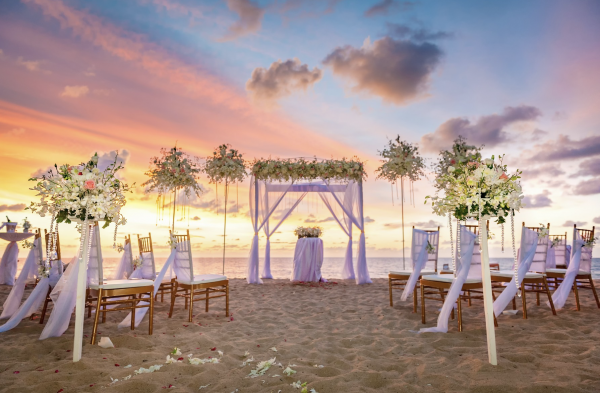 - June 30, 2020 /PressCable/ —
Nassau, Bahamas (BPWedding) June 20, 2019
Bahamas Package Wedding, the premier wedding planning consultants in The Bahamas is making it easier for brides and grooms to plan their wedding in The Bahamas with the launch of its new progressive mobile web App.
Get Bahamas Package Wedding Web App – https://bahamaspackagewedding.com
In making the announcement Bahamas Package Wedding's Wedding Planner and officiant Glenn Ferguson said, "We are delighted to be able to add this new Progressive Web App (PWA) to our website, as it now gives brides and grooms looking to plan their wedding in The Bahamas access to a powerful tool right on cellphones. They are able to add the app to their home screen with just a few click, therefore eliminating the need to go to an app website to download. We feel this will really simplify their destination wedding planning, and doing it all from their smartphones. Everyone now a days are on their smartphones and we needed to be able to appeal to this segment of the wedding and travel market and this Web App, allows us to do just that in a friendly and easily accessible way for brides and grooms."
Ferguson, says "We know how difficult it is to plan a destination wedding, because of the distance and lack of familiarity with the destination, therefore we used this opportunity to remove all these challenges by making it possible to now save time and eliminate stress while planning a wedding in The Bahamas."
Ferguson, goes on to say "We have also designed 12 wedding packages to be as affordable as possible, costing less than half the cost of a traditional wedding in the U.S or Canada, which can costs an average of $35,329. None of these wedding packages cost more than $15,000.00, and are as low as $995.00. We have also considered persons that are planning on eloping with our just for 2 packages which includes everything needed to get legally married in The Bahamas including the witnesses. We feel, we have done everything possible to make the packages as flexible and affordable as possible for couples. Brides will find that these packages completely simplifies the wedding planning process and makes planning a destination wedding really easy and stress free with all of the required services available in one place right on their smartphones."
See Here – https://www.bahamaspackagewedding.com/new-bahamas-package-wedding-mobile-apps-for-planning-wedding-in-the-bahamas
Address any questions or comments you may have about planning a weddings in The Bahamas to Glenn S. Ferguson, Resident Wedding Planner and Officiant, Bahamas Package Wedding at email glenn@bahamaspackagewedding.com or Telephone/ WhatsApp: 1-242-395-8495 Website: https://bahamaspackagewedding.com
About Bahamas Wedding Package
Bahamas Wedding Package, is the premiere full service wedding planning company in The Bahamas, founded in 2001. Providing local expert advice and resources for brides wanting a stress free, dream wedding in the Bahamas that is both memorable and amazingly affordable. Offering exclusive luxury Bahamas wedding packages, wedding officiant and Justice of the Peace (J.P.) services, that ensures that weddings in The Bahamas are legal anywhere in the world. Bahamas Wedding Package, is headquartered in Nassau, The Bahamas and service all the islands of The Bahamas chain including Nassau & Paradise, Abaco, Eleuthera, Harbour Island, Cat Island, Freeport, Grand Bahama, Bimini, Andros, Long Island, Acklins and Exumas.
Release ID: 88966350