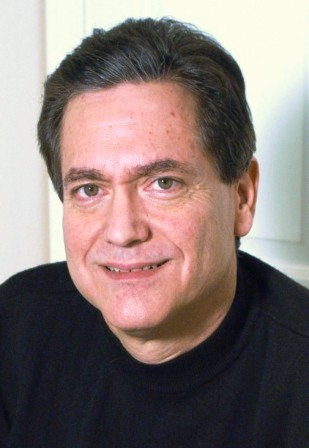 - September 21, 2015 /PressCable/ —
Earlier today, Instacalm, Inc and Charles Beeson,CHt.,It's Director, announced the introduction of its new Anxiety Treatment service, which has been in development since 1995. The main aim is to alleviate anxiety, panic and fears in half (50%) the time as other treatment methods. It does so, by combining proven anxiety relief, self-help techniques with cutting-edge, cognitive hypnotherapy methods.
The treatment is trademarked as the InstaCalm Anxiety Relief Program(TM) and is considered an alternative and complimentary approach and not a form of psychotherapy. It can be used to speed up the results of a person's existing treatment or used as the only remedy.
Charles Beeson, CHt., a Clinical Hypnotherapist and creator of the InstaCalm Anxiety Reiief Program at Instacalm, Inc, says: "We wanted to try something new with this Anxiety Treatment Therapy service. Anyone dealing with anxiety, panic attacks and fears, usually hears that the conventional treatments are medication and cognitive behavioral talk-therapy, Cognitive Behavioral Therapy (CBT) usually takes about 12 to 24 weekly sessions. This is a problem because it can be very frustrating suffering with serious anxiety symptoms."
So, as a welcome breath of fresh air, the new Instacalm Anxiety Relief Program takes only 3 to 6 weeks. Treatment details are available on http://www.AnxietyBeGone.com
Charles Beeson, CHt. also said "We want to give our clients the ability to get their lives back in the shortest amount of time and at the lowest possible cost. With our new Anxiety Treatment Therapy service, they have a fresh new possibility. We want them to feel calm, confident and in control when completing the 5 session program.
Trying something new is always a risk, but it's a risk we believe is worth taking.". In order to remove this risk, InstaCalm guarantees the satisfaction of the initial session with a "Money Back" guarantee
Instacalm, Inc has been servicing the San Francisco South Bay Area for 26 years, being established in April of 1990. Since Day 1 it has always aimed to improve lives with fast results for alleviating stress and anxiety..InstaCalm has received many excellent reviews and maintains an A+ rating with the BBB.
This isn't the first time Instacalm, Inc has defied convention either. In 1995 Beeson created a relaxation method, called the "InstaCalm Technique", that turns off stress like a "light-switch". It caused a stir when it was credited for helping The Stanford University Women's Swim Team win the 95 NCAA championship trophy
The new Anxiety Treatment Therapy service is now available for residents of the San Jose and South Bay Area. An online home program version is presently under development for anyone on the internet and is soon to be released.. To find out more about the service and Instacalm, Inc, visit http://www.AnxietyBeGone.com . The website offers many free tools to help manage stress and anxiety.
Release ID: 91720