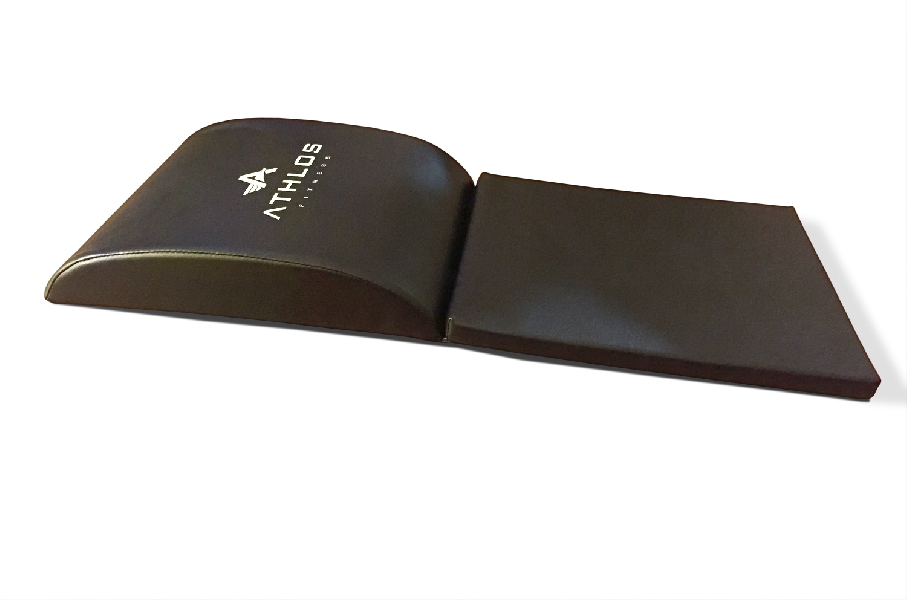 - December 10, 2014 /PressCable/ —
Customers looking for the latest Abdominal Trainer can purchase the new Athlos Fitness Abdominal Trainer Exercise Mat with Tailbone Protecting Antislip Pad by Athlos Fitness via Amazon. The product listing can be found on Amazon: http://www.amazon.com/Athlos-Fitness-Abdominal-Exe…
The Abdominal trainer provides full tailbone protection making it great for highrep CrossFit Workout of the Day's (WODs).
With the popularity of the growing CrossFit movement, when it comes to workouts, after the floor exercises many people find they feel plenty burned in the gluteousmaximus region.  Especially from thesit-up exercise, which can be quite rigorous, people even begin to develop asort or rash or type of rug burn.  This development can make it hard or even impossible to keep up the level oftraining one's CrossFit regimen requires.
The Abdominal Trainer with Butt Protector Pad stops the hurt and provides a FULL RANGE OF MOTION to a workout within the entire abdominal muscle group. This PREMIUM, HIGH-DENSITY Abdominal Mat provides all the stability, constant tension, and full-range of motion regular crunches do not provide.
The black vinyl contoured design of the mat keeps the lower back in flexion, whilealso providing needed support and preventing injuries.   Ultralight and portable, it can be taken anywhere, yet it allows for the full range of motions required to work out all muscles in the complete abdominal group from the upper and lower abs, toobliques, and the lower back, making it the best core abdominal trainer withButt Protector Pad available.
Forthose who have a CrossFit WOD training enthusiast on their holiday shoppinglist, the Abdominal Trainer makes a great gift addition to their workout homegym.  It can even be folded for convenient transporting between home and workout space.
Those interested in learning more about the company can do so on the company website at www.athlosfitness.com. Those interested in purchasing can go directly to the Amazon product listing, here: http://www.amazon.com/Athlos-Fitness-Abdominal-Exe…
Release ID: 70112