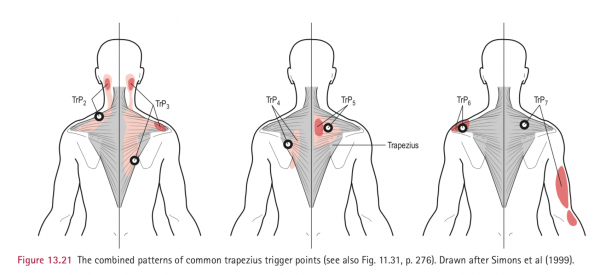 - August 24, 2019 /PressCable/ —
St. Petersburg, FL Massage Therapist Continuing Education Provider, Judith DeLany, Director of NMT Center, announced the launch of a new training seminar with high level hands-on training for Massage and Manual Therapists. NeuroMuscular Therapy for Cervical and Cranium Seminar includes time-tested hands-on protocols that are extremely effective at reducing pain and correcting the muscular issues that often lie at the root of the dysfunctions. The event is scheduled September 13-15, 2019 and will be held at the Bayfront Medical Center, Sheen Conference Center, 701 6th Street South, St. Petersburg, FL 33705.
More information about NMT Center and the course is available at https://www.cervicalcranium.com
Myofascial Trigger Points and associated Pain Syndromes are a condition that causes acute and chronic pain in muscles with referred pain in other parts of the body. The symptoms of Myofascial Pain include deep and persistent muscle ache, tenderness, and the loss of sleep due to pain. Sensitive trigger points formed by consistent muscle tension, overuse, or injury are the primary cause of Muscle Pain and Dysfunction.
Neuromuscular Therapy American version is a precise and thorough investigation of all soft tissues that may be involved in the condition as well as consideration for perpetuating factors that are often overlooked. NMT for Cervical and Cranium is a 20-hour Continuing Education (CE). The course equips Massage and Manual Therapists with hands-on techniques and protocols to treat conditions affecting the cervical and cranial regions. NMT Center Director, Judith DeLany, will be the primary facilitator and instructor.
The NMT seminar in St. Petersburg will impart theoretical and practical knowledge to massage therapists, osteopaths, physical therapists, occupational therapists, chiropractors, and other pain relief professionals.
The course covers foundational concepts of neuromuscular therapy, anatomy, physiology, and the functions and dysfunctions associated with Myofascial Pain Syndromes and other conditions affecting the cranium and cervical region. Key focus areas include common trigger points and treatments for whiplash, chronic headaches, military neck, craniofacial pain, and related conditions.
According to Rick Hayhurst, a spokesperson for NMT Center, "We are excited to announce the upcoming NeuroMuscular Therapy for Cervical and Cranium course. We look forward to enriching knowledge and imparting practical experience through a combination of theory and hands-on training with Judith DeLany."
NMT Center is a training and education organization for the healthcare industry specializing in NeuroMuscular Therapy and associated techniques. The center coordinates CE events and special seminars for healthcare professionals.
More information is available at the URL above.
Release ID: 88911724