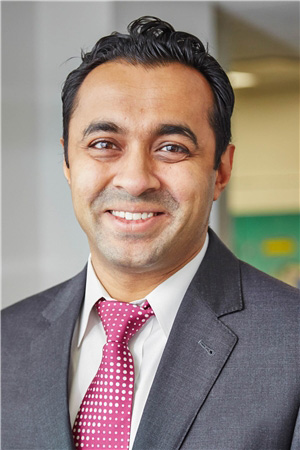 - August 19, 2021 /PressCable/ —
For his expertise and dedication to the field of ophthalmology, New York Ophthalmology's Neil Patel, M.D., has been named to the Newsweek list of America's Best Eye Doctors 2021. Dr. Patel is very excited to share this honor with some of the country's greatest leaders in ophthalmology.
"I'm beyond thrilled to have made it onto a nationally recognized list like Newsweek," said Dr. Patel. "I'm not in this field for awards; I'm here for our patients. But it does feel good to know that the hard work that has gone into building up New York Ophthalmology is being recognized."
This recognition stands to benefit not only Dr. Patel, but New York Ophthalmology as a whole. With this newfound national standing, patients at New York Ophthalmology are likely to feel confident that they're getting care from physicians among the best in their field. Working alongside someone of Dr. Patel's caliber is also sure to be attractive to potential talented new hires.
"This type of recognition is humbling, but it's also indicative of what we're doing here [at New York Ophthalmology]," emphasized Dr. Patel. "We have hardworking and extremely bright doctors working here, ones who really care about their patients and their work. Making this list means that our dedication must be evident both to our patients, and to people across eye care."
New York Ophthalmology has offices in four boroughs. Dr. Patel is accepting patients now at several of these locations.
About New York Ophthalmology
Founded in 2014, New York Ophthalmology offers world-class specialized eye care throughout New York City. The board-certified physicians and eye doctors at New York Ophthalmology handle a wide range of eye conditions such as cataracts, diabetic eye disease, glaucoma, retina disease, and corneal issues —even highly complex cases. They're fully committed to providing advanced vision solutions, educating their patients, and tailoring treatment plans to meet each individual's needs. For more information on Dr. Patel and New York Ophthalmology, visit https://nyoph.com/.
Release ID: 89041056