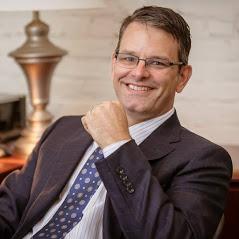 - January 10, 2020 /PressCable/ —
Recent probes into the drug problem within the United States, including the thousands of deaths from opioids and fentanyl, can all be linked back to one man: El Mencho. The Mexican drug lord remains one of the most wanted individuals, and it is highly unlikely that he will be found alive. The best guesses place him hidden deep into the Mexican wilderness.
Rubén "Nemesio" Oseguera Cervantes is the current leader of prominent drug traffickers Cártel Jalisco Nueva Generación, better known as CJNG. He's the highest-ranking member on the U.S. Drug Enforcement Administration's Most Wanted – he has a $10 million bounty on his head.
He may also be the cause of so many deaths in our area.
Nebraska Drug Attorney Daniel Stockmann explains: "The CJNG has been the source of many of the drugs brought into Nebraska since 2013. They have simply overwhelmed smaller drug dealers and taken over the businesses or brought them into the fold. Not only are they making drugs more readily available, but they are also creating addicts."
The CJNG has been linked to at least 35 states and Puerto Rico, though they likely have connections throughout every state, Carribean country, and Canada.
For more information from a Nebraska drug attorney, https://www.nebraskainterstatedrugdefense.com/.
"Though I don't know for sure," Stockmann assures, "the growth of drug addiction and the sheer amount of drugs we see in Nebraska points directly to a larger operation. They are behind the poisons that are plaguing our streets. The drug dealers and victims are collateral in their mission.".
Read more from Nebraska Drug Lawyer, Daniel Stockmann on the Danger of Prescription Drugs on College Campuses.
About Daniel Stockmann,
Nebraska drug attorney Daniel Stockmann has been serving people charged with drug-related crimes in Nebraska for more than a decade. He has an incredible track record, even in serious matters such as RICO and drug trafficking cases. He also fights aggressively for people charged with medical marijuana possession and similar offenses and creates effective strategies based on the merits and weaknesses of each case he accepts. For more information on Stockmann Law, call 855) 980-6961 today.
Stockmann Law
9290 W. Dodge Road, Suite 100
Omaha NE 68114
(844) 336-1367
Release ID: 88942207