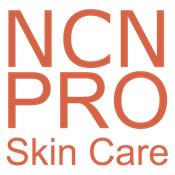 - September 12, 2019 /PressCable/ —
NCN Professional Skin Care is celebrating their 13th year in business, which commemorates 13 years of educating and helping people with healthy anti-aging skin care products all over the world. Owner Nanci Callahan Nivolo says,"starting NCN turned out to be a great decision it's been fun, challenging, rewarding and fulfilling. It has afforded opportunities to meet and help people from many walks of life in many countries all online." They will be launching a brand new version of the NCN website with many top notch anti-aging skin care products
This is a huge milestone for the Harwinton, CT USA based Anti-Aging Skin Care Products company, which has provided Skin Care Products to 40+ year old men and women concerned about the heatlh of their skin or reversing and delaying aging since 2006.
NCN Professional Skin Care got it's start in 2006 when founder Nivolo had been in the field for over 40 years and have a passion for skin care ingredients. When she was working as a medical esthetician, she broke her back and couldn't continue; so NCN was born. It was a blessing in disguise according to Nivolo.
One of the earliest challenges NCN Professional Skin Care faced was the steep learning curve of the technical side of the skin care business. Nivolo started only with an idea and a website that she built herself. While every business of course faces challenges, some like NCN Professional SkinCare are fortunate enough to enjoy real long term success and market share. Once big NCN victory came from a skin care forum. The success online happened quickly because people were talking about NCN Professional Skin Care products on the EDS skin care forum, the largest and most popular skin care forum in the world. Being mentioned and recommended on that site shows potential skin care customers trust and authority in the skin care products niche. This was a springboard for NCN growth in the beginning.
Nivolo, the owner of NCN was also quoted when discussing another big win. "One of the high points of NCN Professional Skin Care's history so far was the sea kelp bioferment product being promoted to people searching on Google and orders started pouring in for that product and then later all products and formulas."
Nivolo is the founder of NCN Professional Skin Care she goes on to say, "it is so exciting to be able to celebrate over 13 years in business. it seems like the secret to getting this far in business today is truly enjoying it and treating customers like each one is special. Lastly never stop learning and growing accepting failures to turn them into positives."
NCN Professional Skin Care currently consists of 12 employees and has big plans for the upcoming year in 2020. One of their core objectives is for the owner and employee's of the company to age gracefully themselves with their customers. Within the NCN website there is a blog where visitors can read posts and reviews from NCN staff regarding products, healthful eating and a healthful mind. Nivolo finishes by adding, "Skin care is only a part of the whole picture; NCN strongly encourages customers to take care of themselves both inside and out for overall better quality of life".
NCN Professional SkinCare would also like to thank friends, customers and all its partners for their well wishes on this happy occasion.
More information on the business can be found at https://ncnskincare.com
Release ID: 88918127