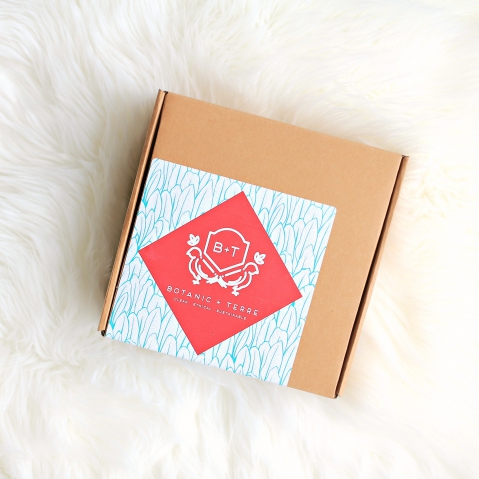 - August 15, 2017 /PressCable/ —
Botanic and Terre have announced the launch of their September 2017 skincare subscription box. The bi-monthly subscription box offers a selection of natural beauty and skincare products.
For more information please visit the website here: https://botanicandterre.com.
Botanic and Terre are dedicated to creating handcrafted, natural and organic artisan health and beauty products. They explain that they are dedicated to discovering botanical products with earth elements that nourish and heal the skin.
They curate each subscription box by hand selecting brands with formulations that are designed to give enjoyment, radiance and vitality. They collaborate with brands who produce effective, non toxic products made with ethical, eco friendly and sustainably sourced ingredients.
Botanic and Terre have announced the launch of their September 2017 subscription box. September's box will feature four products from some of the best natural skin care brands which are Wildcraft, Biodara, Luna Nectar and Live Botanical.
The first product featured is Wildcraft Baking Soda Free Deodorant Spray. This deodorant uses essential oils, witch hazel and magnesium to reduce bacteria and to keep underarm odor under control. This deodorant can be used anytime without worry about clothing stains.
The Biodara Immortal Face Mist is infused with Helichrysum which is regarded for its abilities in aiding regeneration of skin tissue and reducing inflammation. The products also uses Aloe and other rejuvenating botanicals to refresh the skin.
Also included in September the box is the Luna Nectar Moonstone Tonic for lashes and brows. This product combines organic cold pressed oils, vitamins and phytonutrients to create an elixir that promotes the growth, thickness and length of lashes and brows.
The final product included is the Live Botanical Aloe and Green Tea Hyaluronic Acid Serum. This is is a gentle serum that helps the skin to maintain moisture levels and helps to promote a clear complexion. The product combines hyaluronic acid, aloe vera juice and green tea.
Those wishing to find out more about Botanic and Terre's September box can visit the website on the link provided above.
Release ID: 229210