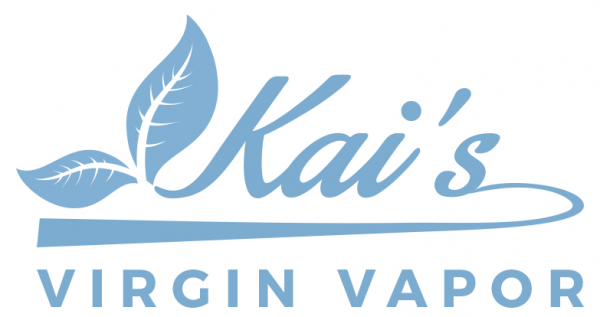 - June 24, 2021 /PressCable/ —
Kai's Virgin Vapor, a company specializing in supplying US-made, natural and organic vape juice, and high-quality vaping products, is celebrating its 11th year in business from its base in Santa Rosa, CA.
More details can be found at https://www.kaisvirginvapor.com
The company was born over 11 years ago out of a desire to provide quality and transparency to vape juice manufacturing back when the vape industry was in its infancy and there were few, if any, manufacturing controls. The company took a unique approach to vape manufacturing, opting for certified organic ingredients and flavors sourced from actual fruits, flowers, coffee beans, and tobacco rather than the artificial flavors used in most vape liquid manufacturing.
Kai's Virgin Vapor was also one of the earliest companies to adopt regular lab testing of its products, testing for diacetyl, diethylene glycol, and heavy metals. As part of its mission to provide vapers with transparency regarding a product that could have potential health effects, the company publicly posted lab test results on its website, something that was nearly unheard of in the vape industry at the time.
The approach paid off. Consumers appreciated the company's science based, transparent approach and the company quickly began to win awards, including taking third place for "Vendor of the Year" in its first year in business, voted for by members of the Electronic Cigarette Forum, and receiving numerous additional awards for individual vape juice flavors.
The company has continued to evolve and improve on its foundation, attaining USDA organic certification for many of its products and adding additional lab testing as knowledge about potential contaminants and negative constituents in e-juice has continued to grow.
Most recently, the company has submitted Premarket Tobacco Product Applications for its 19 flavors to the Food and Drug Administration. The application process was intensive, requiring the submission of over 50,000 pages of documentation along with a significant investment in detailed laboratory testing and analysis.
Tod Stebbins, Operations Director for the company, said, "We welcome cooperation with the FDA. Although the PMTA process has been a challenge, our goals as a company—product safety, quality control, and continual operational improvement—are exactly aligned with the FDA's goals. We see the PMTA process as an opportunity to continue to grow and get even better at what we do."
The FDA has published a list of over 30 compounds of potential concern in e-liquid, known as "harmful and potentially harmful constituents." Kai's Virgin Vapor has expanded its lab testing to include all compounds on the FDA's list. In keeping with the company's core values, the results of this testing are publicly posted on the company's website, providing a level of transparency unparalleled by any other vape juice manufacturer in the United States.
A spokesperson for Kai's Virgin Vapor said, "We are so grateful to all of our wonderful customers who have supported us over the years. We wouldn't be celebrating this anniversary without them. We look forward to continuously improving our natural and organic vape juice line to bring our customers only the best e-liquid available on the market."
More information about Kai's Virgin Vapor's range of natural and organic vape juice and high-quality vaping products is available by visiting https://www.kaisvirginvapor.com
Release ID: 89030893